Last Update
August 31, 2018
Categories
IT, Computing and Software
ASSENDA S.A., is a Colombian company, located in the city of Bogota and dedicated to offering technological, operational and consulting services to clients and business companies. ASSENDA S.A. is the result of the merger of three companies of the Carvajal Organization in 2007, Fesa, Integrate and IBC. The Company operates as a subsidiary of CARVAJAL S.A. and provides administrative, information and process management, e-commerce and business intelligence solutions.
The organization is applying best practices, innovative policies and strategies, constantly improving processes so as to meet customer needs. ASSENDA S.A. has also been certified under ISO 9001:2008 Quality and Environmental Management System, for the provision of diverse and comprehensive outsourcing and technology solutions in Colombia, Mexico, Panama, Venezuela, Ecuador, Peru and Argentina.
ASSENDA S.A. offers a wide range of technology and process outsourcing services in various sectors or industries, such as the trade and consumer, financial and insurance, education, government, natural resources, health and telecommunications sectors.
MISSION
ASSENDA S.A. appreciates the value chain between itself and its customers/clients along with the importance of providing excellent outsourcing and information technology services.
VISION
ASSENDA S.A.'s vision for 2015 is to become a leader in the provision of outsourcing solutions and integration processes in Latin America, applying world class practices, talent, experience and advanced information technologies.
VALUES
Customer Orientation,

Innovation,

Integrity,

Respect,

Social Commitment,

Passion for change,

Teamwork.
Contact info #1
Process Management Solutions Manager
jose.astralaga@assenda.com
Av. El Dorado No. 90- 10, Bogota, Colombia
Consulting Services
ASSENDA S.A. is focused on supporting clients in achieving strategic objectives, by providing solutions that improve client company processes and applying the best technology available. The Company analyzes processes so as to improve efficiency, defining implementation action plans so as to achieve sustainable competitive advantages.
ASSENDA S.A.'s consulting solutions are focused on:
Process Consulting,
Service-Oriented Architecture,
Systems Integration,
Management of Information Systems,
Shared Service Centers,
Project Management.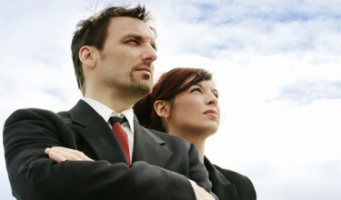 Operational Services
ASSENDA S.A. is offering operational services focused on improving information technology outsourcing. The Company applies the best management practices for technology and business process optimization and outsourcing, developing solutions that suit clients' needs, such as:
Management Infrastructure,
Application Management Processes,
Business Process Outsourcing - BPO.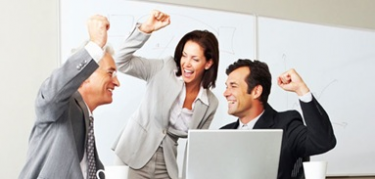 Technology Solutions
ASSENDA S.A. develops technology solutions and applications and has an extensive experience in implementing technology infrastructure and connectivity as per the business requirements:
E-Business Services: The Company develops e-commerce solutions to support business processes, logistics and financial resources through automation tools and information analysis, where companies are able to know in real time what is happening in their operations as well as what resources it will take to execute an improvement.
Infrastructure Services: The Company offers a complete portfolio of technological infrastructure management services, as follows:

Informatics and Storage Services,
Networking and Connectivity Services,
Informatics Security Services,
Print Management Services: Printing Outsourcing.

Information System Services: The Company offers information system services, such as clinical management, as well as administrative, supply, financial and accounting management services.
Assenda S.A. - A Carvajal Company
Av. El Dorado No. 90 10, Bogota, Colombia
+57 (1) 425 2060
mercadeo.carvajal.tys@carvajal.com