Last Update
September 5, 2016
Categories
Electrical, Electronics & Electro-optics
Other Aerospace, Defence and High Technology related companies
Services (R&D, training, engineering, consultancy, …)
DELEC LTDA., was established in Bogota, Colombia more than 25 years ago. The Company provides services and comprehensive solutions in the electronic sector for enterprises, institutions and individuals who require proper design management services.
Services are provided by a team of multidisciplinary professionals with a focus on optimal quality control.
The Company provides effective support services related to:
Custom design,

Prototypes,

Assembling in series,

Manufacture and mounting of electronic circuits,

Consultancy,

Maintenance of machinery and industrial electronic equipment,

Design, deployment and repair of industrial instrumentation,

Design and manufacture of laboratory trial systems,

Repair of printed electronic boards for all types of machinery and electronic equipment.

Contact info #1
Horacio Antonio Del Real Tovar
Calle 67 # 11-63 of 908, Bogota, Colombia
DC POWER SUPPLY
DELEC LTDA. offers regulated, micro controlled DC power supply systems up to 200 Amps at 200 Volts for galvanic baths that can operate as battery chargers and three-phase inputs. These systems provide data transmission to a remote PC via radio waves or dedicated wiring.
ELECTRONIC BOARDS
Electronic Boards for dentistry equipment,
Electronic Boards for Optometry equipment,
Electronic Board for X-Ray equipment,
Electronic Board for hands free dryers (with sensors),
Electronic Board for several air conditioning units.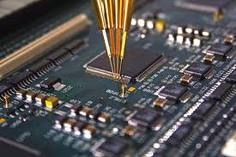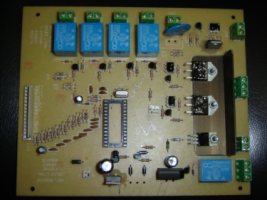 SPEED CONTROL SYSTEMS
Programmable speed control systems for buses: The equipment provides information to passengers with regards to the speed and destination date and time. Additionally, the system gathers data related to maximum speed limit in a remote computer.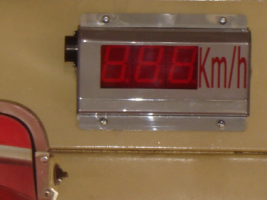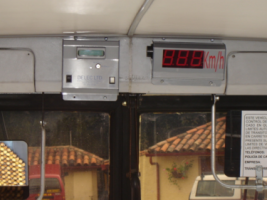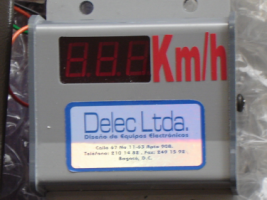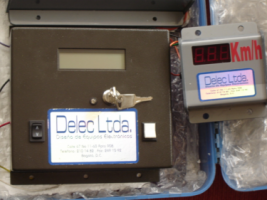 TESTING EQUIPMENT
Testing Equipment for discharging all types of batteries, military, domestic and industrial, with data transmission to a printer. The Company has been certified under the NTC1152 and NTM 3-0-0115 certifications.
Testing equipment for quality control laboratories to verify: grounding, electrical isolation levels and electrical current leakage.
READERS/METERS
Digital Voltmeters 0 - 250 Volts with data transmission to a computer,
Digital frequency meters with low and high frequency alarm systems and transmission to a PC,
Digital high capacity ampere-meters with data transmission to a computer,
Measurement equipment for pipelines, fabrics and other products with storage and data transmission to a computer,
Temperature readers/meters with data transmission to a computer,
Digital taxi meters with memory and printing capabilities.
RADIOGARD
Radiogard is used for the reception of radio communication signals storing up to ten thousand events disconnected from the PC.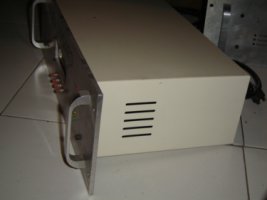 CONTROL CARDS FOR DENTAL CHAIRS
The Company has around 16 different models of control cards for dental chairs with different functions.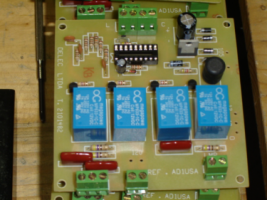 OTHER PRODUCTS
Water level control through stainless steel electrodes,

DATA LOGGER storage and registration systems for monitoring processes,

KEY PAD security systems with keyboard or smart cards,

Current loop systems 4-20 m Amp with alarm storage and real time data transmission to a PC,

Digital programmable timers with an ample variety of applications.
CALIBRATION & TESTING LABORATORY
DELEC LTDA. is equipped with the most complete laboratory for calibration and testing with the best measurement and signal generation equipment, such as scanners, digital and analog oscilloscopes, spectrum analyzers, frequency meters, multifunction analog counters, multifunction generators, portable digital multimeters with high-resolution (7 ½ digits), logic state analyzers, impedance simulators, high voltage probes, digital isolation meters, process calibrators, light intensity meters, infrared thermometers, logic probes, logic pulsers, RS232 interface monitors, digital capacitance meters, LCR meters, passive component leakage meters, Kelvin meters, emulators and simulators to work with Motorola, Intel, Atmel, Dallas, Phillips, SGS and Microchips microcontrollers, as well as recording and testing equipment supported by an extensive library of manuals and electronic parts of the latest technology.
The Company specializes in the area of digital and analog electronic control, data acquisition and digitalization of physical parameters, among others.
Delec Ltda.
Calle 66 # 11 – 37 OF 304, Bogota, Colombia
+57 1 210 1482
+57 1 345 3108
hdelreal1@hotmail.com