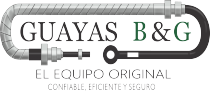 Categories
Military, Tactical, Logistic Support Vehicles & related equipment
GUAYAS BECERRA & GRACIA S EN C, is a company located in Bogota, Colombia that specializes in the manufacture of control cables and spare parts for the automotive industry.
The Company was established in 1963 and has managed to become a leader in the manufacture of cables for the automotive industry in the Andean region (Colombia, Ecuador and Venezuela) and O.E.M. spare parts for the aftermarket in these countries.
GUAYAS B&G implements different productive processes, such as plastic extrusion, machining, stamping, plastic injection, non-ferrous injection, vulcanization and wire forming, among others, in its manufacturing and assembly plant in Bogota.
GUAYAS B&G is continuously improving its processes and is certified under ISO/TS 16949 Quality Management System and QSB (Quality Systems Basics), ASES accreditations.
Contact info #1
Managing Director & Board President
presidente@guayasbyg.com.co
Calle 16#19 A 28, Bogota, Colombia
Automotive Spare Parts
GUAYAS B&G manufactures OEM's replacement parts for the following brands:
GM,
MAZDA,
DAIHATSU,
RENAULT,
TOYOTA,
MITSUBISHI,
HYUNDAI.
Automotive Cables
GUAYAS B&G designs, manufactures and supplies complete cable control systems for the automotive industry, such as:
Parking brake cables,

Clutch cables,

Transmission cables,

Throttle cables,

Speedometer cables,

Cables for recliner seats, among others.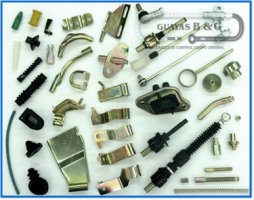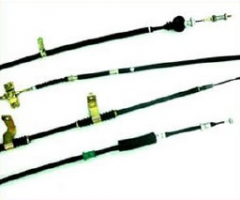 Product informational files
In-house Laboratory
GUAYAS B&G, performs process control testing in different production phases in order to meet clients' different requirements:
Stress testing,

Corrosion resistance testing,

Ozone chamber testing,

Dynamic testing from -30º to 180º Celsius,

Vibration testing,

Efficiency testing,

Destructive testing.
Clients
Among GUAYAS B&G's most prominent customers are:


• GM - Colombia,
• GM - Ecuador,
• GM - Venezuela,
• MAZDA - Ecuador,
• MAZDA - Colombia,
• DAIHATSU - Colombia,
• RENAULT - Colombia,
• TOYOTA - Colombia,
• MITSUBISHI - Colombia,
• MITSUBISHI - Venezuela,
• HYUNDAI.
Guayas BYG
Calle 16 # 19 A 28, Bogota, Colombia
+57 1 360 3093
+57 1 277 7653
comercial@guayasbyg.com.co