Last Update
October 24, 2016
Categories
Radar, Sonar, Navigation, Targeting, Surveillance
Services (R&D, training, engineering, consultancy, …)
Training & Simulation
Under the brand name X-Test, Tamar Explosives has developed a wide variety of explosives simulants, specifically designed to meet various training and calibration needs of the Homeland Security industry. Tamar was established in 1998 by a group of former officers of special Israel Defense Forces units and security and intelligence agencies, who have acquired broad know-how and experience in the field of explosives.
In their well-equipped laboratory, X-Test develops and manufactures a wide variety of simulants. The environmentally safe, high quality simulants closely imitate the properties of the explosive materials they represent in color, texture, density, Zeff, CT number and additional properties. The entire manufacturing process is conducted in-house, ending with the implementation of strict quality assurance procedures, in compliance with the ISO-9001:2000 quality assurance standards.
X-Test simulants, composed of inert materials, are designed to enable training in a risk-reduced, safe environment. They are ideally suited for training security agents to detect explosives through the performance of manual inspections, as well as for training operators of technological explosives detection systems: X-ray, EDS and TDS. Canine (K-9) teams also use X-test products within the framework of their training programs. Additionally, the Company provides a variety of simulant- based kits for calibrating X-ray, EDS and TDS systems, to ensure optimal operation and detection rates.
X-Test's team of chemists, electronics technicians and production technicians continues to develop new simulants, using the most advanced instruments available while consulting with external experts in safety, statistics and data processing. The Company maintains contact with regulators, such as the Israel Security Agency (ISA), as well as with various national research laboratories worldwide, including the Transportation Security Laboratory (TSL) of the USA's Department of Homeland Security.
X-Test also manufactures training accessories, including a range of improvised explosive devices in which its explosives simulants are used, along with simulants of detonators, detonation cords, and a variety of initiation devices. Explosive vests, pipe bombs and other items - all inert - complete the assortment, allowing to train security agents for various threat scenarios.
X-Test's clientele includes various aviation security regulators and testing facilities, such as TSA - Transportation Security Administration; TSL- Transportation Security Labs; STAC - France's national Service Technique de l'Aviation Civile (Civil Aviation Technical Service), which also serves as the laboratory of ECAC - European Civil Aviation Conference; ISA - Israel Security Agency and many others. In addition the Security Division of Israel Airport Authority (IAA) and El Al Airlines use X-Test's simulants in their training and quality assurance activities.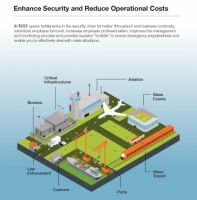 Academy
X-Test's International Security Academy offers a turnkey solution that encompasses training facility design, logistics implementation for customized on-site training centers, courses, software and training aids. X-Test's International Security Academy offers courses and complete programs in various topics relevant to different applications. The programs include:
Advanced courses for security executives
Awareness and fundamental concepts
Screener operations: basic concepts and use of security technologies
Supervisor operations: advanced concepts and use of security technologies
Train-The-Trainer in various applications
Red Team planning, tracking and operation
Concealment workshop
Introduction to basic explosives for security personnel
Customized courses per customer request
X-Test's International Security Academy offers Train-The-Trainer courses and hands-on workshops. Trainers are provided with the training material and tools to perform on-site training or establish their own training facilities worldwide. X-Test offers a wide range of training programs with specialized curriculums tailor-made to address such risks. These are based on comprehensive knowledge and vast experience with explosives and security processes and procedures. Other courses are offered in the fields of explosives, aviation security, screening technology operations, canine handling, customs officer training, forensics techniques and more.
Consulting
X-Test offers various consulting services.
Training facility design
Tamar Group's design concepts take into consideration all training aspects. This includes footprint, local security regulation, Standards of Operations (SOP), available technologies, optimization of the required space allocation for Computer-Based-Training (CBT) and hands-on practice.
Training facility logistics implementation
Tamar Group offers a complete logistics management, partnering with local suppliers, to provide customers with a turnkey solution.
Customized Training Methodology

Training programs, tailored for specific applications, including transportation (aviation, mass transit, ports and borders), law enforcement, customs, correction facilities, secured buildings and more.
Customized training packages, including training material for courses conducted by customers, complete courses offered by Tamar Group, training aids such as inert simulant kits and concealments.

Customized Standard of Operations (SOP)

SOPs tailored for specific applications, taking into consideration headcount, cost of operation and available real estate.
SOP development based on security objectives and applicable threat vectors as dictated by local regulatory requirements.

Security Equipment Testing and Data Collection

Tamar Group's security equipment laboratory allows customers to perform preliminary qualification tests before submission to regulatory agencies. Such tests are performed with actual explosive materials and/or inert simulants that mimic actual materials in terms of texture, color, odor and material signature when screened in a wide range of security equipment such as X-Ray, CT, millimeter-wave and trace.
Tamar Group's security equipment laboratory allows customers to collect data for internal development purposes such as Automatic Target Recognition (ATR), imagery improvement and training.

Knowledge-Based Security Models and Reports

Risk analysis and Return-On-Investment (ROI) models for various applications, including transportation (aviation, mass transit, ports and borders), law enforcement, customs, correction facilities, secured buildings and more.
Security reports based on information gathered from worldwide publications and available security sources. Such reports include images of threat replicas when screened by various technologies, as well as security assessments of other detection techniques, such as trace and K-9.
Inert Explosives Training Kits
X-Test's training kits contain a wide range of explosive simulants that replicate the most commonly used explosive materials - military, commercial and improvised. Our products precisely replicate actual explosives in color, texture, density and X-Ray and CT signature!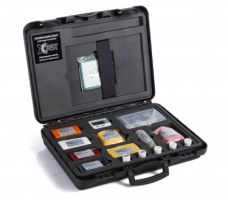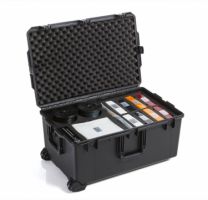 Concealed IEDs Training Kits
X-Test variety of Concealed Improvised Explosive Devices kits are based on an analysis of aviation terror incidents and include the four main components: explosives, initiator, operating mechanism and a power source. All products are X-Ray and CT compatible!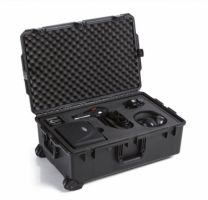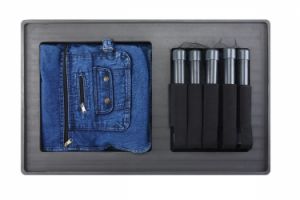 Trace Detection & K-9 Training Kits
Scientifically developed, these samples contain the scent of the actual explosive they mimic to allow training of canine / trace machines / stationary sniffers / chemical kits to detect the explosive.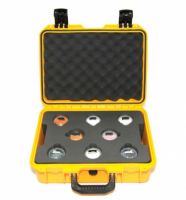 Security Software Solutions
XDsystems software is designed to assist security personnel with better utilization of security equipment and provide a means for enhancing security-related expertise for personnel in any role. XDsystems' open architecture provides the most advanced training platform in the world today.
XDsystems offers managers easy tools to assign training programs to their teams and monitor staff qualification status, performance and methodologies through configurable and flexible criteria. Programs may be designed for operators using various imaging equipment (e.g., X-Ray) or security officers in other positions, not necessarily requiring equipment simulations.
XDsystems is deployed worldwide and used by various security organizations: airports, government and commercial buildings, secured facilities, training centres, etc. It is offered in different configurations.
X Test
Caesarea Industrial & Business Park, 20 Harduf Hanehalim st., P.O. Box 3215, 3088900, Caesarea, Israel
+972 4 957 77 77 
+972 4 957 77 99 
info@x-test.com