Last Update
September 12, 2018
Categories
Electrical, Electronics & Electro-optics
IT, Computing and Software
Metal Processing, Parts & Components
EIM Group develops and manufactures a wide range of medical and communication devices, as well as products for the aviation and security sectors in the area of military standard computers, RF, electronics, and electronic warfare for aerial, naval, and land-based systems.
EIM Group serves as a local representative of the world's leading components and systems manufacturers, ensuring its customers receive the components most suited for their needs and standards.
EIM was established more than 30 years ago and in 2010 evolved into a group that consists of a number of commercial divisions and companies.
EIM Group is a leader in the fields of development, engineering and integration. It has a longstanding reputation and an outstanding number of successful projects.
The group's business broadens every year, both in its areas of expertise being, military and civilian industry, communication and medicine, as well as in its geographical presence worldwide.
Its divisions and companies considered to be leaders in development processes and complex projects implementation in a number of disciplines, from prototyping right through the final product.
The group provides its customers technical support for the entire life cycle of products, from innovative idea right through an operational system.
The group can produce full turn-key products.
The group excels in meeting the highest quality standards and is certified for the following standards: AS 9100C, ISO13485, ISO 9001:2008, IPC 610, IPC 620, ROHS.
EIM Group aspires to strengthen and position itself in both the industrial and security markets. The group's goal is to continue being an international leader that offers high quality products and excellent customer service.
The group focuses on developing future technologies and supplying its customers with products and systems based on their unique and tailored made needs and requirements.
EIM First – Fiber & RF Systems
The department evolved from EIM Systems & Components and has a long historical background professional.
The First Division today acts as a representative of first class companies worldwide (such as HUBER + SUHNER, TOSHIBA MW and others) developing sub systems and systems based on customer requests.
The 30 years of experience brings with it not only know how, but also customer trust and long relationships.
ESC - Embedded Super Computing
With vast knowledge and experience of nearly 3 decades, ESC – Embedded Super Computing, which was lately announced as Daughter Company to E.I.M group, deals with every aspect of modern computing technology.
From Custom made O.E.M / O.D.M solutions to full HPC clusters and advanced Storage solutions, E.I.M. is able to providea solution, elegantly and professionally tailored to customers' needs.
EIM Systems North
EIM Systems North is located in Acre and its specialty is harnessing and wiring, subsystems and systems for the defense industries, as a part of a wide range of wiring capabilities in other areas. EIM North has an engineering department with wide ranges of capabilities in the fields of wiring, electronic and electric packaging and boxing, which enables to take responsibility of projects from the design stage to the final platform and integration at the customer's site, including full documentation.
Coating Services
The Coating Department provides a solution which is necessary for protecting electronic systems that include circuits and electronic components.
The Department has a wide range of adhesives and coating that provide solutions to all industry requirements. The coating creates a protective layer between the board and the outside world, and gives high levels of durability to all the system.
The coating layer is resistant to harsh environment conditions like heat, cold, high humidity, dust, chemicals, water, salt etc.
The Department possesses advanced technology to ensure accuracy, quality and high capacity.
The entire activity is based on customer requirements and specifications corresponding to international standards.
All materials used in the Department are materials that do not pollute and are environmentally friendly.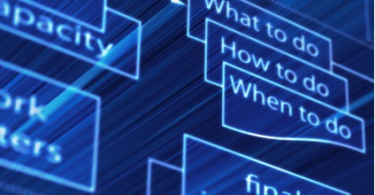 EIM Group
18 Hasivim St., 49517, Petah Tikva, Israel
+972 3 920 8200 
+972 3 921 5010