Last Update
June 24, 2016
Categories
C4I, Communication Systems
Electrical, Electronics & Electro-optics
Radar, Sonar, Navigation, Targeting, Surveillance
Services (R&D, training, engineering, consultancy, …)
RCD Radiokomunikace, delivers a wide range of products in radio communication branch and special radio stations equipment.
The company is involved in two fields:
The first one is research, development and production of antennas, filters, radios in frequency band 40 MHz- 8 GHz as well as accumulators and other radio accessories. Fundamental products are repeaters (cell enhancers), filters, transceivers and amplifiers for radio networks TETRA, TETRAPOL and special radio stations for GSM- R rail connection.
The second field of interest is represented by indoor and outdoor radio coverage including all engineering and construction works. The company has a lot of experience in radio coverage of tunnels, metro and other underground areas.
Research and development department is focused on specific technology facilitating radio coverage of indoor areas with radio signal. Indoor areas are usually covered with radio signal of different users in different frequency bands( e. g. GSM, TETRAPOL, TETRA operators, health service, fire- brigade, road maintenance, commercial radio broadcasting etc.).
Contact info #1
RCD Radiokomunikace spol. s r.o. Stare Hradiste 26, 533 52 Pardubice, Czech Republic
CONSULTING
Expert teams provide customers with consulting services in the following fields: design and construction of radio networks radio signal measurement radio interference localization EMC problems solutions Integral part of the consulting service is development and production of the required technical solutions and necessary special equipments.
TESTING AND MEASUREMENT
RCD Radiokomunikace uses the methods and technical means complying with the international standards for the following testing and measurement:
Radio signal coverage in indoor and outdoor areas
Coaxial cables installation quality
Microwave links quality
Antenna parameters
Antenna insulations
EMC
Optical cables power measurement
Surface treatment thickness
Climatic testing and measurement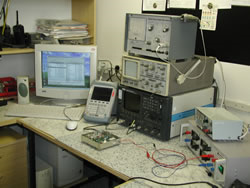 RADIO COMMUNICATION BRANCH AND SPECIAL RADIO STATIONS EQUIPMENT
• Band 80 MHz
• Band 160 MHz
• Band 300 MHz
• Band 400 MHz
• Band 900 MHz – 1,8 GHz
• Band 2,4 GHz
• Broadband
• Tetrapol
• Tetra
• Military
• Mobile
• Customized
• Amplifiers
• Filters
• Duplexers
• Couplers, splitters
• Combiners
• Terminations
• Radio stations accessories
• Tetrapol accessories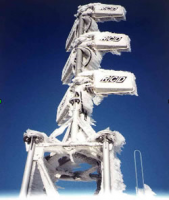 RADIO-COVERAGE SYSTEMS
RCD Radiokomunikace delivers radio-coverage systems for all types of outdoor and indoor areas i.e. buildings, road and train tunnels, metro, mines etc.
Turn-key delivery solutions provide radio signal coverage in the bands from 30 MHz to 3 GHz. RCD Radiokomunikace delivers customized radio-systems including pre-project measurement, project documentation, development and production of specific components, installation, final test and final measurement including certification.
Research and development department as well as production workshops prepare technical solutions of new products in compliance with the customers´ needs and requirements.
RCD Radiokomunikace spol. s r.o.
Stare Hradiste 26, 533 52, Pardubice, Czechia
+420 466 415 755
+420 466 415 376
marketing@rcd.cz