Last Update
August 23, 2018
Categories
AL SANEA CHEMICAL PRODUCTS, was established in 1977. Its manufacturing range covers more than one hundred formulations mainly industrial cleaners and wide range of disinfectants, specifically designed to meet the requirements of almost every industry in the world. AL SANEA CHEMICAL PRODUCTS is one of the most diversified and highly regarded business houses in Kuwait. The company takes pride in its past and looks to the future with confidence and a renewed commitment to maintain and enhance the services provided to its business partners.
Mission
Company's mission is to deliver quality products and services and satisfy the requirements of each client in an efficient, business-like and friendly manner.
Values
The company strives to create a mutually beneficial environment for its clients and principals by providing high added value services and innovative solutions, while maintaining its high standards of integrity and professionalism and constantly improving the quality of its work and services.
Company's commitment to quality has allowed it to successfully obtain repeat business and develop long term relationships with numerous clients.
In the future the company intends to expand its horizons through market diversification, strategic alliances and international expansion. The company remains committed to provide its clients and principals with a prompt, professional service with the capability to respond quickly to changing times in a competitive market place increasingly driven by technology and technological innovation.
Credibility
Registered Pattern for White Spirit in USA/USA Patented technology for the commercial production of White Spirit.
ISO 9001:2008 certified.
Exports to more than 32 countries.
Committed to National Health.
Cater the needs of every industry.
An excellent delivery network/door-step delivery.
Product manufacturing range covers more than one hundred formulations.
More than 3 Decades of Experience, since 1977.
Collaboration with European Companies.
Markets
The company manufactures high quality products to meet wide range of market needs, not just for today, but with the future in mind. This distinction is critical, and represents one of the reasons the company is perceived not as a vendor, but as a strategic partner.
The following are some of the markets which Al-Sanea covers:
Oil Production Operations,
Petroleum Refining Companies,
Oil Drilling & Chemical Cleaning Services,
Oil Servicing & Well Maintenance Companies,
Fabrication and Industrial Manufacturing Companies,
Workshop & Garages,
Industrial & Institutional Laundries,
Swimming Pools and Health Clubs,
Cleaning Companies & Contracts,
Household Consumer Cleaning Operations,
Catering Companies and Hotel Chains,
Fish and Meat Processing Industries,
Vehicle Maintenance Garages and Car Washing Stations,
Military Vehicle Maintenance Operations,
Aircraft Cleaning and Aviation Services,
Interior and External Painting Contracts,
Specialty Decorative Coating Works,
Energy Conservation Units and Insulation Works.
International Markets
With the company's experience since 1977 in the export business, it has allowed it to gain full understanding of its customers/market needs, within more than 32 countries. With its current facilities Al-Sanea can handle many orders and prepare all the relevant documentations required for exporting on time. It also offers its customers shipping rates to any destination upon request.
Europe - Italy, Germany, France,

Middle East - Bahrain, Saudi Arabia, Dubai, U.A.E, Muscat, Lebanon, Turkey,

Asia - Nepal, India, Pakistan, Sri Lanka,

Australia,

Africa - Egypt,

America.
Contact info #1
Sabhan, Block 8, Street 103, Plot 171, Kuwait
WHITE SPIRIT, SOLVENTS & THINNERS
Development of its know-how, to locally manufacture WHITE SPIRIT SOLVENT which is extensively used as a diluent for paints and alkyd resins, with a U.S. patented technology, lead to the development of a small scale manufacturing plant in 1982. Later, to meet the GULF market demand, the company's expansion project completed a manufacturing plant with a capacity of 35 M.Tons per day. Offering excellent quality and supported with bulk deliveries using its own fleet of road tankers and druming facilities, today its customer network covers the entire Gulf.
The development of a range of thinners with various applications including a high gloss acrylic paint thinner with controlled flow characteristics and excellent gloss finish meets the requirements of today's high-tech finishes. Also, specific desludging solvent systems are available for cleaning crude oil piping and storage tanks.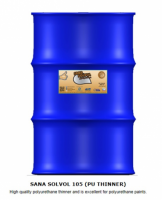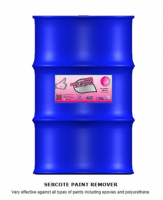 Product informational files
HOUSEHOLD CHEMICALS
The common problem in every kitchen is unpleasant smell and rapid bacterial growth-which is alarmingly dangerous to health. To combat this problem effectively, the company offers a complete range of household cleansers from:
Dish washing liquids,
Disinfectants,
Carpet shampoos, to a range of domestic laundry products covering:
Liquid cloth washing detergents,
Cold water wash for wool, and
Fabric softners.
These products are designed to meet the entire requirement of every cleaning job in and around the kitchen.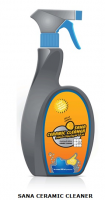 INDUSTRIAL CLEANSERS & DEGREASERS
To lower the annual maintenance cost, minimizing production loss due to machinery break-downs, to increase the efficiency and conserve the energy etc., calls for a proper machine maintenance. The objective of developing a variety of industrial cleansers to cater these requirements of every maintenace job arises in factories, workshops, oil fields etc., from time to time.
Products ranging from chemical baths, to safety solvents, marine oil pollution dispersants and oil-field drilling foams, fire safety products are just a few to name. Every maintenance job demands its own particular cleanser with different approaches, sometimes a different product mix.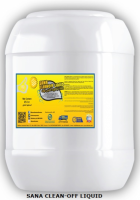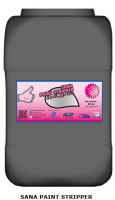 JANITORIAL/DISINFECTANTS FOR HEALTH CARE
The choice of an effective and right disinfecting agent is essential to maintain a high standard of hygiene and thereby reduce the risk of bacterial contamination. Disinfection by chemical agents forms the basis of this modern hygienic policy.
With a view to combact this public health problem, ALSANEA CHEMICAL PRODUCTS developed a variety of disinfectants with a wide range of bacterial activity, for use in all walks of life. These products find extensive applications in food industries, poultries, dairies, meat and fish processing units, catering and kitchen, hospitals, schools or wherever there is a high degree of sanitation is required.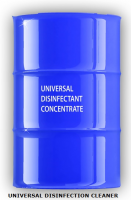 AUTOMOBILE MAINTENANCE CHEMICALS
Maintaining clean vehicles make more sense today than ever. Through normal operations there are several types of problems to which vehicles are subjected such as weather related effects eg. Rust and corrosion, traffic film resulting from exhaust deposites, atmosphere pollutants and oil, gross soiling due to harsh weather etc. There are also a number of factors to consider, for a proper cleaning and maintenance of automobiles such as right chemical product, type of machine used for cleaning, frequency of cleaning etc. To cut the maintenance costs and project a cleaner vehicle which is a reflection of an enhanced image of every individual or company, the company has developed a good range of products.
The company's product range includes a perfect Radiator coolant developed particularly with a view to reduce the corrosion attach of local Gulf water when used for engine cooling. This product is tested and approved by Kuwait Institute for Scientific Research and is based on MEG with a superior blend of corrosion inhibitors. Proper maintenance of vehicles ensures a long life for vehicles which is essentially important particularly under increasing cost of vehicles.
FLOOR CARE/GENERAL MAINTENANCE & CLEANING CHEMICALS
By far, the largest part of every cleaning budget is likely to be spent on floor maintenance which is a costly and labour intensive business. In order to obtain the best results with a minimum effective way, the company has a complete range of products covering almost all types of floors and all aspects of floor care from polishes to carpet shampoo. These range of products are extremely useful for cleaning companies and contractors operating in the region.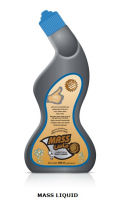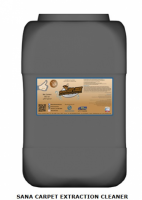 WATER TREATMENT CHEMICALS
Higher energy cost, decreased efficiency, expensive time-consuming frequent repairs and replacement of equipment are all results of scale accumulation and aggressive attacks by cooling water, if it is left insufficiently treated for corrosion control, corrosion, scaling, fouling are the major problems in cooling water systems that can damage the entire system. The primary objective of cooling water treatment is to maintain a better heat transfer efficiency of cooling system imparting protection to the whole plant from corrosion and destruction. This corrosion problem becomes so severe especially when local water is used for cooling system due to the extremely attacking nature of local water.
The idea of developing a suitable water treatment system particularly suitable for Gulf water is completed through the joint work of Kuwait Institute for Scientific Research and ALSANEA CHEMICAL PRODUCTS, in order to serve the customers around, in a most scientific and cost-effective way. Extensive research and field-test by a team of research workers resulted in the development of these range of products. The right solution for a critical problem of corrosion control.
With a team of professionals who can put the system into work supported with technical back-up service and laboratory testing facilities.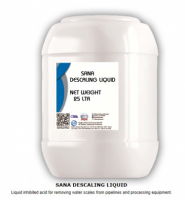 INDUSTRIAL LAUNDRY PRODUCTS
From vegetable fibres to synthetic ones and a wide range of soils from dirt, grease, blood, mucus, protein-based stains, food wastes etc., and contamination of bacteria and infectious disease virus-all require the right treatment with the right chemical, in a programmed manner.
The company offers a complete range of products to suit the needs of every laundry-commercial, institutional or hospital ones supported with a team of technically trained staffs who can put the product into operation.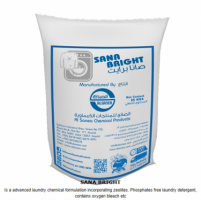 SWIMMING POOL MAINTENANCE CHEMICALS
Conventional chlorinating agents such as Sodium Hypochlorite and Calcium Hypochlorite are used for killing pathogenic bacteria in Swimming Pool water, but these have a serious draw-back of decomposing more or less rapidly on exposure to sunlight and in contact with metals such as copper and iron leaving undesirable side products in the pool. In this situation, maintenance of chlorine level becomes increasingly difficult and additional bi-products added in the pool will cause unstabilized pools resulting improper conditioning. In order to over-come these difficulties, isocyanurates were introduced in the market in 1958, which is a concentrate source of chlorine, but with excellent stability and storage life. Isocyanurates are more cost effective due to its controlled nature of chlorine release in the pool water leaving cyanuric acid which acts as a sun screen for chlorine possibly by absorbing ultraviolet radiation.
From the many years of experience in Swimming Pool market, today the company can take care of the needs of a professional pool to the domestic one.
Besides, the complete range of chlorinating chemicals, the company offers its excellent after sales service covering free technical demonstration, routine service reports, assistance in water analysis and attending specific problems of its valued customers.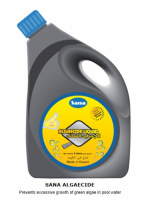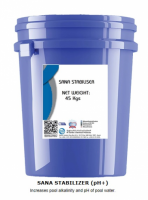 CHEMICALS FOR HOTEL & CATERING/FOOD PREPARATION UNITS
There are a number of difficult situations where cleanliness is extremely important. The catering/food preparation unit is a critical area where a high order of sanitation is emphasized.
With a view to ensure this public health problem, the company has designed a complete package of cleaning and sanitation chemicals required for hotel kitchens, canteens, fast food chains, or other catering units. Everything ranging from automatic dishwashing chemicals to germicide and odour control chemicals, covering a variety of house-keeping range of products.
The company's contribution does not stop with the products, but supported with demonstration, on-job training, after sales-service care, technical support service reports, routine visits, training the staff, free installation and training on dosing equipment to economically dispense the detergents etc.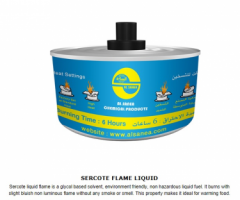 OIL FIELD SPECIALITY & MAINTENANCE CHEMICALS
Oil production and refining being the backbone of industry in the Gulf region, a large range of specialty products are used for the purification process as well for the corrosion protection of costly refining equipments.
The developments of a series of specialty oil field chemicals by AL SANEA CHEMICAL PRODUCTS in association with reputed European companies contributed largely to the dependence to local industries as well as saving of valuable foreign exchange.
Today AL SANEA CHEMICAL PRODUCTS emerged as a reliable and regular manufacturer and supplier of these range of products to the oil industries. Products ranging from demulsifiers to corrosion filming inhibitors neutrazing amines and processing chemical etc. were quite satisfactorily used by oil field, during the last several years and continuous laboratory research is going on for the further development of these specialty ranges, used by upcoming new petrochemical industries.
MARINE CHEMICALS
The company has built an unparalleled industry reputation for providing top quality marine chemicals. Its marine chemical products can be used for a wide range of purposes, including washing tanks and water treatment processes. All marine chemical products comply with even the most stringent global quality standards.
DECORATIVE & INDUSTRIAL PAINTS
Al Sanea Chemical Products is Kuwait's largest manufacturer and supplier of top quality decorative and industrial paints that can promise the distinctive and decorative flair that a client is looking for, along with safety, sustainability, and ease of use. As Kuwait's leading decorative and industrial paint manufacturer and supplier, the company can supply the market with industrial, commercial or domestic paints, and paint thinners at competitive prices.
HEAVY CHEMICALS
Al Sanea Chemical Products, is one of Kuwait's largest suppliers of heavy chemicals for cleaning and maintenance purposes. Over the years, the company has built a matchless industry reputation by providing high quality chemical products and excellent customer service. Its heavy chemicals and cleaning products are ISO 9001:2008 certified, and undergo rigorous testing processes to best ensure highest quality.
MAIN CLIENTS
Oil Production Operations
Dairy and Poultry Farms
Petroleum Refining Companies
Catering Companies and Hotel Chains
Oil Drilling & Chemical Cleaning Services
Fish and Meat Processing Industries
Oil Servicing & Well Maintenance Companies
Vehicle Maintenance Garages and Car Washing Stations
Fabrication and Industrial Manufacturing Companies
Military Vehicle Maintenance Operations
Workshop & Garages
Aircraft Cleaning and Aviation Services
Industrial & Institutional Laundries
Interior and External Painting Contracts
Swimming Pools and Health Clubs
Speciality Decorative Coating Works
Cleaning Companies & Contracts
Energy Conservation Units and Insulation Works
Household Consumer Cleaning Operations
Al-Sanea Chemical Products - شركة الصانع للمنتجات الكيماوية
Sabhan, Block 8, Street 103, Plot 171, Kuwait, Kuwait
+965 2 474 7623
+965 2 476 0678
info@alsanea.com