Last Update
November 8, 2016
Categories
Realizing the need for companies capable to meet the growing needs of the fast development of Chemical industries, the objectives of Chemikuwait is to develop a strong and technically sound Firm able to serve the Public and Private sectors by manufacturing industrial chemical products.
Chemikuwait, a privately owned under 100% Kuwaiti ownership, managed by a professional team, operating in the field of manufacturing industrial chemicals. The main goal of the company is to provide competitive and quality industrial chemical products through the environmental safe and reliable Technical know from the reputed firms in world like ALDER, Italy, LURGI, Germany and SIMPSONS UK.
The company is concentrating on establishing chemical plants for industrial Chemicals which are presently not manufactured in Kuwait. Thereby is sharing the Government's policy of promoting and establishing industries within the country for its self sufficiency in economic growth. Within a short period the company has earned the reputation that is using worlds finest Technology to its products and ensuring delivery of optimum efficiency products safely at right time and in the right condition.
Under the efficient management, the company enjoys the financial strength to pursue ambitious development plans and it committed to continue investments in manufacturing various industrial chemical products. All its personnel are committed to fulfill and implement its objectives in the delivery of high quality services first time and every time.
Vision
To be customer's first choice in the development of the chemical sectors through offering integrated solutions in these fields in Kuwait.
Mission
Serving the chemical business by transfering expertise in the form of quality products and services in order to improve the overall performance of these fields in Kuwait and the Arabian Gulf Region.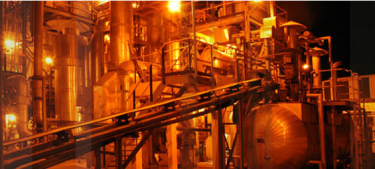 Contact info #1
West Shuiba Industrial Area - Plot No 79, MEENA Abdullaha, Kuwait
BATTERY ACID
Battery Acid is a product derived from Sulphuric acid. This product is widely used in the automobile sector with batteries.

We introduced our brand product of Battery acid in Kuwait market to serve a growing demand. We have the special equipment needed to produce the battery acid on site under our supervision. Our filling unit is capable of delivering this product at higher standards to our customers with a short period from inquiry to delivery.
BATTERY WATER
This is another product we produce which compliments the Battery Acid and Radiator water products we have. We currently have our own recognized brand in Kuwait. Our automatic filling unit is well designed to satisfy the standard we promise our customers.
RADIATOR WATER
Radiator water is another product we manufacture in Kuwait. It has an important role in the automobile field. We have succeeded in penetrating this expanding market within a short period. Our production line being handled by skilled employees and following strict quality maintaining methods. We ensure the quality of our product is above expectation.
ALKALINE ELETROLYTE
A unique product we manufacture in Kuwait. The electrolyte is made as a solution of mixing some special chemical compounds at specific and constant temperature. This product is used in the batteries of sensitive and critical electronic equipments in the control rooms of big industrial establishments in public as well private sector.
SULPHURIC ACID
Sulphuric acid is one of the most widely used of all manufactured chaemicals and its rate of production has long been a reliable index of the total chemical production and industrial activity of a nation.

Sulphuric acid is a dense, colorless liquid at room temperature. It is completely miscible with water with large heat of dissolution. Because of its versatile chemical properties and low cost, it is the world's most widely used industrial chemical and has been called the "Work horse" of the chemical industry.

Process
In ancient times, Sulphuric acid was probably made by distilling Potassium Nitrate and Ferrous sulfate Heptahydrate. In modern times very succesful processing method has been developed which is known as "Contact Method". Over the years number of plant designs have been developed for efficient production of Sulphuric Acid.

Under the contact method, the molten Sulphur is burned in a furnace and SO2 Fas passing through the converter where it is converted into SO3 in the presence of Catalyst. This SO3 Gas is absorded in concentrated acid adding water to get correct concentration.

Technology
We made a plant in Kuwait under the supervision of Lurgi Germany, the world famous company for designing the Sulphuric Acid plants. By using the technical "Know How" from Lurgi we established and commissioned a plant in 2002, giving us the best technology and achieving the highest standard in quality.
UREA FORMALDEHYDE (UFC-85)
Formaldehyde Aqueous solution is produced by using Methanol as raw material. This compound is used mainly in the; manufacture of phenolic, Ureic, and Melamin resins, and also used in industries of Ply wood manufacture, insulation. Formaldehyde is also a raw material in the production of Petaerythritol, Hexamethylenetetramine. It is an intermediate in drugs and pecticide manufacture.

When the Formaldehyde Solution is absorded in urea solution with 25% concentration it becomes the product Urea Formaldehyde (UFC). The Urea Formaldehyde solution is used in the manufacturing process of Urea as anti caking agent to serve the dual purpose of conditioning as well as coating Urea.

Process
The process method of Urea Formaldehyde is based on theoxidation of Methanol in the presence of excess air. The cooled gas is absorded in the multistage column with urea solution for the production of Urea Formaldehyde.

Technology
ChemiKuwait studied the scope of this product, considered the future demand and invested by establishing a production plant to supply the country's demand. ALDER Italy, pioneers of designing the UFC plant, provided ChemiKuwait with it's patented Process Technology. The plant commissioned under ALDER's supervision in February 2007 and had huge success in supplying the market's demand.
MAIN CUSTOMERS
Our customers are part of the public sector and private sector ranging from large quantity consumers to small quantity. Some of our main customers are listed below:
Al Kout Industrial Projects co.
Kuwait Aluminum Extrusion Company
Al Kout Industrial Projects co.
Kuwait National Petroleum Company (KNPC)
Petrochemical Industries Co. (P.I.C)
Arabian Light Metals
Kuwait Flour Mills
Waste water Treatment Project (Al-Khorafi)
Chemikuwait for Chemical Industries - الشركة الكويتية لأنتاج حمض الكبريتيك
West Shuiba Industrial Area Plot No 79, MEENA Abdullaha, Kuwait, Kuwait
+965 2 326 0606 / 7
+965 2 326 0700
info@chemikuwait.com