Last Update
August 24, 2018
Categories
Integral Services Company W.L.L. (ISCO), is a privately owned Kuwaiti firm located in Mina Abdullah area, the oil zone of Kuwait. The company's services range from engineering, procurement, construction, operations and maintenance, QA/QC services, equipment manufacturing and specialised services for process oriented industries providing scaffold, insulation, blasting & painting, refractory, fireproofing and industrial cleaning like hydro-jetting & chemical cleaning services.
The comany's corporate divisions have designed and serviced a variety of industries including oil & gas, refinery, petrochemicals, fertilizers, power and desalination plants. Its projects can be found across the state of Kuwait and other parts of Middle East.
Contact info #1
P.O. Box 3683, Salmiya 22037, Kuwait
Contact info #2
P.O. Box 3683, Salmiya 22037, Kuwait
Contact info #3
Sr. Manager – Project Controls
P.O. Box 3683, Salmiya 22037, Kuwait
Contact info #4
Coordinator – Business Development
P.O. Box 3683, Salmiya 22037, Kuwait
Construction
ISCO offers a full range of Project Management services that includes Engineering, Procurement and construction (EPC) services to clients in the Hydrocarbon and Power sector across Kuwait and other MENA Region.
Maintenance
ISCO is a leading provider of facilities management, maintenance, operations services that help its customers to dramatically reduce and improve their competitive position. With a resource base of more than 2,500 operations and maintenance professionals, the compant provides innovative performance and cost cutting solutions to plants and facilities. Its services allow Clients to focus on its core business while the company optimizes the effectiveness of plant and facility assets.
Scaffolding
The company has certified Scaffold Staff trained by "The Scaffolding Training Institute" and offers one of the industry's most advanced scaffold training programs to its scaffolding workforce designed to exceed the new OHSA competent person requirements. Its comprehensive hazard surveillance check-list and its Incident Injury, Near Miss Program keeps safety first. Scaffold erection activity is carried out and supervised by qualified and competent personnel trained under Scaffold Training Institute, Houston, TX, USA.
Insulation, Fire Proofing and Refractory Lining
ISCO has provided expert teams of mechanical insulators for all type of Industrial and commercial applications. Experienced staff direct projects to a safe and timely completion. The company has completed almost every possible form of mechanical insulation, fire proofing and refractory lining projects, including storage tanks, spheres, exchangers, heaters process piping, refrigeration systems, turbines and boilers.
Surface Preparation, Coating & Wrapping
ISCO offers a large variety of painting and sand blasting services for commercial and industrial work environments. ISCO has properly prepared and painted storage tanks, concrete block buildings, and oil/gas facilities. ISCO's services are provided by a well-trained and safety-oriented professional painting crew.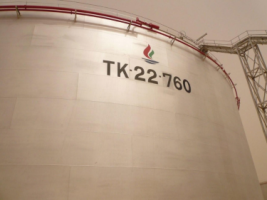 Industrial Cleaning – Hydrojetting & Chemical Cleaning
Complete services are offered from consultancy and advice, on the appropriate application of techniques and equipment, through opening up or removing equipment, carrying out the specified or offered cleaning operations and re-instating equipment ready for operation.
NDT & QA/QC
ISCO QA/QC division is an experienced inspection group which employs a staff of full-time inspectors and a worldwide pool of highly trained and qualified inspectors and technicians ready for mobilization. Its personnel utilize proven, state of the art inspection methods and equipment, thereby providing the flexibility of service to best fit its customers' needs in a safe and professional manner.
Pressure Vessels
All work is undertaken, inclusive of mechanical design, material selection procurement & fabrication, as per ASME Section I, ASME Section VIII-Division-1, & 2, BS 5500, TEMA B/C/R or to any other internationally accepted code for unfired pressure vessels and API 650 for Tanks.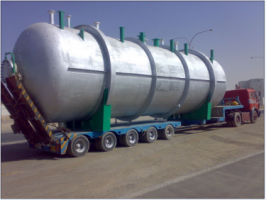 Shell & Tube Type Heat Exchangers
All work is undertaken, inclusive of mechanical design, material selection procurement & fabrication, as per TEMA and ASME Section VIII.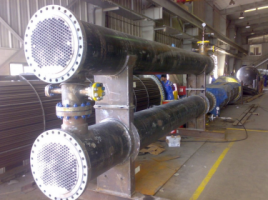 Manufacturing Facility
Our state of the art manufacturing facility is having a covered area of 7,000 Sq. Mtr and open yard of 31,000 Sq. Mtr. Accredited with ASME U, U2, R, PP & S stamps.
Capabilities informational files
KNPC - Procurement and Construction of Small and Medium Sized Project
Procurement and construction works including piping, mechanical, electrical, instrumentation, painting & insulation and NDT & QA/QC.
KNPC - Local Marketing Supply & Distribution Facilities
Engineering, procurement and construction for enhancement of local marketing supply and distribution facilities including mechanical, piping, electrical & instrumentation.
Kuwait Oil Company - Workshop Support Services
Workshop support services and manpower supply for KOC including mechanical, electrical & instrumentation maintenance services.
Ministry of Electricity & Water - Mechanical Maintenance
Mechanical maintenance at MEW Doha West Power Station.
Ministry of Electricity & Water - Annual Maintenance
Annual maintenance of precision equipments & instruments at Shuaiba power station.
OTHER PROJECTS
Various Clients - Construction, Maintenance, NDT & QA/QC, Scaffolding, Refractory, Insulation, Painting, Heavy Equipment Fabrication.
Integral Services Co. (ISCO) - شركة الخدمات المتكاملة
Shuaiba Industrial Area, Western Sector, Street No. 10, Mina Abdulla, Kuwait, Kuwait
+965 23263909
+965 23262717
iscocorp@isco.com.kw