Last Update
August 23, 2018
Categories
Ahlia Chemicals Co., is one of the leading manufacturers of construction specialties chemicals in the State of Kuwait since 1981 with the capital of US $10 Million. Ahlia Chemicals Co. is the pioneer in its field and has successfully achieved its objective by gaining respect and confidence in quality and services, from clients in Kuwait as well as other neighboring countries. Ahlia Chemicals' outstanding track record has strengthened its relationship with regional and international firms. Currently Ahlia Chemicals represents and collaborates with numerous firms around the world.
Ahlia Chemicals Co. is equipped with knowledge, people, skills, products and the tools to maximize customer's satisfaction.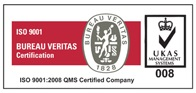 Contact info #1
General Sales & Marketing Manager
hgovind@ahliachemicals.com
South Sabhan Block 8, Street 84, Building 220-221, Kuwait
Main Activities
Chemical Sector
Ahlia Chemicals' main standard in the chemical industry is maintaining a consistent level of high quality stability and to meet the new technological demands. This was maintained through the state of the art in-house R&D laboratory.
Environmental Sector
Ahlia Chemicals deeply understand its responsibility, commitment and the necessity of the preservation of the environment as well as the safety of its staff. As a manufacturer of wide range of products Ahlia Chemicals is committed to edify the people the concept of pride and preservation of the same.
Construction Sector
Ahlia Chemicals' wealth of experience throughout the constructions works & continuous improvement strategy implemented in all department has resulted in high quality services.
Manufacturing Sector
Ahlia Chemicals has been recognized throughout the industry for its products and manufacturing process as well as for its ability to adopt any new manufacturing lines.
Staff Sector
Ahlia Chemicals has been able to build and maintain a healthy relationship with its precious customer due to its staff who:
Understand their customer desires.
Have a strong commitment towards quality and services.
Are motivated to work within a continuous improvement of framework.

Concrete Sector
Ahlia Chemicals utilizes its power to provide the region with highest class of services in the concrete industry starting with gradients and finishing with wide variety of products.
Industries
Ready Mix,
Epoxy Steel Bars,
Bituminous Product,
Civil Contracting,
Concrete Additives,
PU Chemicals,
Paints & Coating,
Application Division,
Cementitous Products,
Sandwich Panel,
Joint Sealants,
Stamp Concrete,
Concrete Blocks,
Waterproofing,
Membrane Spray,
PU Foam,
Construction Trading.
Ahlia Chemicals Company - الأهلية للصناعات الكيماوية
South Sabhan Block 8, Street 84, Building 220 221, Kuwait, Kuwait
+965-24716761, 24733580
+965 2 473 0242
info@ahliachemicals.com