Last Update
September 5, 2016
Categories
Maintenance Repair Overhaul and Logistics Support
Services (R&D, training, engineering, consultancy, …)
ENERGIA Y CONTROL DEL CARIBE S.A.S., is a company located in northern Colombia and more specifically in Barranquilla that provides design, preventive and corrective maintenance, as well as advisory, consulting and training services on energy projects.
The Company specializes in consulting, design, implementation and maintenance services on energy projects and electrical, electronic, medical and communications systems.
ENERGIA Y CONTROL DEL CARIBE S.A.S. provides high quality customer services ensuring smooth operation of processes and maximizing operational quality.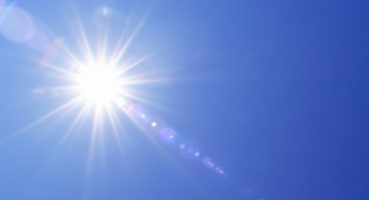 Contact info #1
carlosivanserna@gmail.com
Cra. 47 # 70 - 66, Barranquilla, Colombia
Design Services
ENERGIA Y CONTROL DEL CARIBE S.A.S. specializes in the design and implementation of energy, medical and communications projects, providing excellent customer services and maximizing operational process quality.
Maintenance & Repair Services
ENERGIA Y CONTROL DEL CARIBE S.A.S. offers preventive and corrective maintenance and repair services on control systems, electronic equipment, power generators, communications systems and biomedical equipment, such as vital signs monitors, ventilators, light therapy lamps, electric beds, flow meters, sphygmomanometers, electrocardiographs and defibrillators, among others.
The Company has the logistics, personnel and Know-How to become a leader in Colombia in the provision of communications systems services.
Programming & Integration of Control Systems
ENERGIA Y CONTROL DEL CARIBE S.A.S. offers programming and integration services on control systems, such as PLC Siemens, Bristol Babcock and ABB, power plants, UPS, control panels, automatic transfers, photovoltaic and wind systems.
Support Services
The Company supports and advices on the purchase, distribution and/or maintenance of laboratory, hospital, biomedical and electronic equipment as well as web pages with more than 15 years of experience in the public and private sectors.
Telemetry & SCADA Products Installation & Maintenance
ENERGIA Y CONTROL DEL CARIBE S.A.S. is equipped with experts for the design, installation and maintenance of telemetry and SCADA products based on technology products of companies such as Siemens, Bristol Babcock, Prhenix Contact and Allen Bradley, among others. The Company has highly trained personnel in process control and automation, ensuring optimal results.
Energia y Control del Caribe S.A.S.
Cra. 47 # 70 66, Barranquilla, Colombia
+57 5 324 9642
+57 95 360 4599
energiaycontroldelcaribe@hotmail.com