Last Update
August 6, 2020
Categories
IT, Computing and Software
Services (R&D, training, engineering, consultancy, …)
INKCO S.A.S., is a Colombian company established in 2004 and specialized in customized Mobile Solutions and Location Based Services (LBS), tailored to each customer's business needs.
INKCO S.A.S. is a company dedicated to high quality ICT services that meet customers' expectations, supporting at the same time sustainable growth, creating value to shareholders and providing a fair and professional service to all customers at a local and national level. The Company's mobile applications are compatible with any type of software currently in use by the clients and reduce the learning period as a result of their user-friendly interface.
MISSION
INKCO S.A.S.'s mission is to satisfy customers' needs through the provision of comprehensive technical assistance enabling at the same time the optimization of information systems.
VISION
The Company aims to be recognized in the software and telecommunications sectors, as a company in constant search for quality solutions related to the management of information in different economic sectors. The Company has a great variety of products distinguished for their high quality and effectiveness.
AWARDS
BlackBerry Case Study in Colombia
The Company's development group, was granted in May 2006 with an Honorable Mention for its WAP portal prototype by the University of Saint Tomas, the Division of Engineering, in the International Congress of New Technologies. In October 2007, INKCO S.A.S. won the national award for the best mobile application "Colombia Online", granted by the Colombian Chamber of Information and Telecommunications, the Ministry of Communications and the Agenda for Connectivity, the newspaper El Tiempo, and Comcel S.A.
Contact info #1
Fritz Humberto Campos Vera
Calle 51a # 31-144, Bucaramanga, Colombia
Satellite Vehicle Tracking
INKCO S.A.S. specialises in vehicle tracking solutions for private and commercial vehicles and yellow machinery that are ideal for the monitoring of the transportation of freight or goods.
INKCO's GPS tracking systems are aimed for fleet management companies, owners of private vehicles, as well as public transport and freight companies, providing tracking 24 hours a day, seven days a week.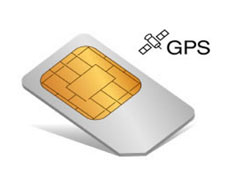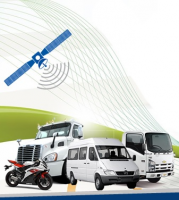 Sales Automation System
INKCO provides online access to inventories and billing through a versatile and powerful sales automation system, offering the following services to a company's sales team:
• Inventory and portfolio management,
• Ordering and billing information,
• Direct sales,
• Statistics of visits,
• Inventory capture,
• Printing option through a specialized mobile equipment.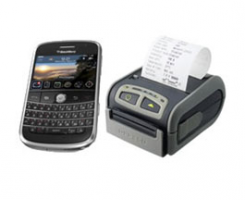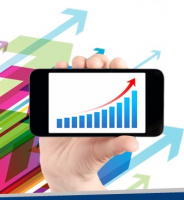 Software Applications
Geographic Information Systems: INKCO designs and develops geographic information systems for capturing, storing, checking, and displaying data related to positions on the earth's surface. GIS can show many different kinds of data on one map. This enables people to more easily see, analyze, and understand patterns and relationships.
Automatic Meter Reading Systems: INKCO designs and develops automatic meter reading systems that are ideal for automatically collecting consumption, diagnostic, and status data from water meter or energy metering devices (gas, electric, etc.) and transferring that data to a central database for billing, troubleshooting, and analysing.
Mobile Applications for the Collection of Payments: Solution designed for Blackberry platforms for online consultation and credit cards payments and the printing of payment receipts.
Medical Scheduling Software: Mobile and desktop solutions for the scheduling and management of medical and personal appointments.
Web and WAP Portal Development: INKCO designs and develops web and WAP portals allowing customers to have online presence through websites developed for both PCs and smartphones.
Custom Software Applications: INKCO designs and develops fully customized solutions adjusted to customers' specific requirements.
Urban Management Systems: INKCO designs and develops geographic information systems for the analysis of the urban environmental variables.
Inventory Management Solution
CUSTOMER: CERAMICA ITALIA
Ceramica Italia started its operations in 1981 and today has one of the most modern plants in South America.
Ceramica Italia's main sales force is focused on the outside of the company, on its distributors in different cities within the country. This fact complicated the flow of business information across its sales force. Additionally, each distributor has its own sales force, which does not depend directly on Ceramica Italia.
Solution implemented: INKCO-Pott
INKCO S.A.S. developed an application for Blackberry that allows the online viewing of the list of products with their respective inventories, as well as sales orders. Orders are now placed online, verifying the availability of goods from the customer's facility.
Distributors can also check the status of their purchase orders and make commitments to their customers, which in many cases require to comply with their tight work schedules.
The Blackberry INKCO-Pott solution allowed to improve business management processes, raising the level of customer satisfaction and leading to greater customer loyalty and greater efficiency on behalf of the sales personnel.
Liquefied Petroleum Gas - LPG
CUSTOMER: Liquefied Petroleum Gas – LPG
Liquefied Petroleum Gas offers manufacture and marketing of gas appliances and related services.
INKCO-GLP: INKCO developed an application that allows the supervisors of each area to enter information on the location of the customers for billing information etc., then sending the information on the customer's location to a GPS on a mobile device.
Currently, companies can develop marketing strategies based on geographic information systems. The INKCO-GLP solution allows to analyze and visualize graphically on a map the areas that have yet to be visited.
The information collected is being validated by the application, thus preventing redundancy and errors in the information to be sent. Through this process, INKCO's customers feel more taken care of, thanks to the prompt shipments and shorter waiting times.
Inkco S.A.S.
Calle 51a # 31 144, Bucaramanga, Colombia
+57 7 643 3457
+57 7 643 2309
inkcoltda@inkcoweb.com