Categories
Aircraft, Helicopter, UAV, Spacecraft & related equipment
IT, Computing and Software
Services (R&D, training, engineering, consultancy, …)
FUNDACIÓN ISOTRONICA, is a research and development company located in Cali, Colombia. The Company was born as a response to the needs of the market for research and technological development activities. Composed of highly qualified professionals with extensive experience in engineering, mechatronics and industrial automation, the Company contributes to the improvement of competitiveness in the region.
FUNDACIÓN ISOTRONICA aims to enhance productivity and competitiveness, based on advanced technological tools applied in the areas of robotics and industrial automation, facilitating the continuous improvement of business processes.
FUNDACIÓN ISOTRONICA receives logistical support and funds from FUNDAEMPRESA - and FOMI-PYME granted by the Ministry of Economic Development, thus contributing to the development of a corporate culture.
Productivity Program: FUNDACIÓN ISOTRONICA specialises in the development and implementation of management tools, such as BPM, HACCP, ISO 9000, ISO 14000 and OHSAS 18000, among others that lead to the improvement of business productivity for both SMEs and large organizations.
Automation Centre: FUNDACIÓN ISOTRONICA specialises in the development of new technologies and the implementation of projects in electronics, communications, robotics and industrial automation with the support of cutting edge technological tools that improve the knowledge of the academic community and the quality of life of employees and industrial partners.
Virtual Education Centre: The centre is responsible for organising and promoting business training courses through the use of information and telecommunication technologies. This educational activity is complemented with teaching tools developed by the Company.
MISSION
FUNDACIÓN ISOTRONICA's mission is to promote research & technological development, as well as introduce advanced technologies related to productivity, industrial automation and processes to companies and institutions.
VISION
FUNDACIÓN ISOTRONICA aims to become a recognised company in the region and a promoter of competitiveness, through the development and implementation of advanced technologies that improve business productivity.
Contact info #1
Calle 13E 68-90 CS 44, Cali, Colombia
Services
FUNDACIÓN ISOTRONICA offers the following services:
Process Improvement: The current processes used by the client company are analyzed in terms of effectiveness and efficiency.
GMP and HACCP Certification: Quality Management Certifications to ensure the safety of processed foods.
Metrology: A methodology to meet the international measurement requirements. Both basic and advanced courses are available.
ISO 14001 Certification: Diagnosis and implementation of an Environmental Management System and its legal framework.
Development of specific solutions: Solutions to specific problems related to electronic instrumentation, metrology, remote monitoring and process automation.
ISO 9001:2008 Certification: It is a management model of voluntary implementation that allows companies to ensure customer satisfaction by improving their organizational performance.
Management Indicators Program: Formulation of objectives and management indicators.
Occupational Health and Safety (OH&S) Program: Promotes the development of a methodology for the prevention of work related accidents and the improvement of work health.
Strategic Planning: Internal and external analysis of the environment, in order to generate objectives and appropriate strategies.
BSC Program (Balanced Scorecard): The program is designed to give practitioners the tools and skills they need to help their organizations increase focus on strategy and results and improve organizational performance by measuring what matters.
System to Determine the Position of a 3D Project
This system is based on the measurement of the angular speed and linear acceleration of an object to determine its position in a coordinate reference system.
The information is transmitted wirelessly through a radio frequency technology with a range up to 20 km and a data storage system. An application is used to view the information stored in the database in real-time.
Didactic Modules for Educational Purposes
FUNDACIÓN ISOTRONICA designs and develops modules for educational purposes, more specifically PIC and ATMEGA microcontrollers, mobile platforms for robotic activities, as well as port expansion cards, including training courses on the use of microcontrollers and industrial automation systems.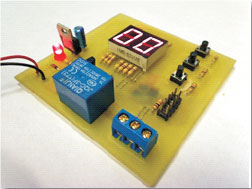 Remote Monitoring System
This system allows the monitoring of several variables with configurable sampling frequency. The data is transmitted to a server either through a GPRS network or a wired LAN network. The information is stored in a database for more security and the web application used for the viewing of the information requires user authentication. The system allows two-way communication, so that if necessary, it can enable output signals for intervention.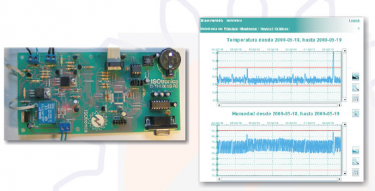 Signal Acquisition System
This system enables the real-time monitoring of 5 real analogue signals between 0-5 Volts. For this it is equipped with a card for the processing of information, which is transmitted through the serial port to the PC, through which it is displayed in a two-dimensional graph. The information received from the first five channels is displayed in a text form. The information received is stored in a text file for further analysis, if necessary, and the maximum sampling frequency of the system is 200Hz.
Machinery & Software
FUNDACIÓN ISOTRONICA is equipped with specialised software, such as AutoCAD, Solid Works and Solid Edge, as well as industrial machinery, such as CNC 3 axis, 600 x 400 x 200 mm for the development of a variety of modules.
ISOtronica
Calle 13E 68 90 CS 44, Cali, Colombia
+57 2 330 5011
+57 2 330 5011
fundacion@isotronica.com