Last Update
August 22, 2019
Categories
Aircraft, Helicopter, UAV, Spacecraft & related equipment
Other Aerospace, Defence and High Technology related companies
ORGANIZACION TERPEL S.A., is an energy and petrochemical company whose core premises are located in Cartagena, Colombia, and which deals with the marketing and supply of fuel, natural gas and lubricants in Colombia, Ecuador, Chile and Panama.
ORGANIZACION TERPEL S.A. is a subsidiary of PROMIGAS S.A. and is certified under ISO 14001:1996 and ISO 9001:2000 Quality Management Certifications. The company operates with respect to its business principles, codes of conduct and corporate governance.
Terpel was founded in 1968 as a solution to the shortage of gasoline in Santander, Colombia. The Terpel Bucaramanga Company was formed then with 20 service stations, with plans to expand to a national scale in future with the creation of 6 further "Terpeles" in different Colombian regions. Terpel at that time began to strengthen its purpose: to be the fuel distributor known for its close client relationships and with a strong regional presence.
In 2001, the principal shareholders of Terpeles, integrated the 7 regional companies and created the Terpel Organization which was consolidated in 2004. The objective of this initiative was centered in obtaining unity of strategic business negotiation, administrative stability, generating synergies for their clients and to promote their brand to appropriately compete in a market that constantly demands a higher national presence.
MISSION
ORGANIZACION TERPEL S.A.'s main activity is the supply and marketing of fuel and natural gas to light and heavy commercial vehicles, as well as to marine and aviation vehicles, delivering memorable experiences to customers in all business lines and helping to meet the Latin America's growing demand for energy in economically, environmentally and socially responsible ways.
VISION
ORGANIZACION TERPEL S.A.'s vision by 2017 is to be established as a leader in the oil and gas industry worldwide and to be recognized for its professionalism, social commitment and excellent services.
VALUES
Commitment,

Passion,

Respect,

Integrity,

Excellence,

Trust,

Environmental Responsibility.
Contact info #1
eugenia.benavides@terpel.com
Trans. 54 No. 21C-76, Cartagena, Colombia
Contact info #2
Regional Account Executive - North Marine
alejandro.pareja@terpel.com
Trans. 54 No. 21C-76, Cartagena, Colombia
Fuel Additives & Lubricants
ORGANIZACION TERPEL S.A. is a fuel, compressed and liquid natural gas and lubricant provider for light and heavy commercial vehicles. The company is also a marine and aviation fuel provider in Colombia, Panama and Balboa and has become a pioneer in Latin America in the supply and marketing of aviation and marine fuels. ORGANIZACION TERPEL S.A. has the most extensive network of low cost refueling stations.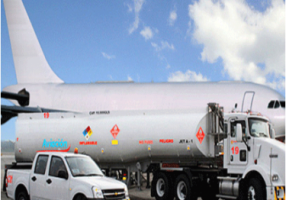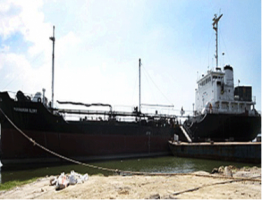 Encore 500S Fuel Dispensers
ORGANIZACION TERPEL S.A. is equipped with Encore 500S fuel dispensers that provide high quality non residual fuels. Encore 500S dispensers are equipped with impact valves and emergency buttons, so as to ensure safety in case of emergency.
Organizacion Terpel S.A.
Carrera 7 No. 75 - 51, Bogotá, Colombia
(571) 326 78 78
376 97 21