Last Update
October 19, 2021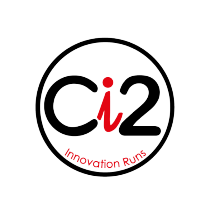 Categories
Electrical, Electronics & Electro-optics
IT, Computing and Software
Other Aerospace, Defence and High Technology related companies
Services (R&D, training, engineering, consultancy, …)
CI2 - COMPAÑIA NACIONAL DE INTEGRACIÓN S.A., is an electronic security company located in Bogota, Colombia and specialized in the provision of integrated solutions to the technology and telecommunications sectors.
CI2 is a provider of custom technology solutions to the domestic market. Its advanced design and recognized products, allow the Company to provide clients with high end electronic solutions, namely electronic security systems, CCTV systems and related systems for marine applications.
The Company has been certified under ISO 9001:2000 and OHSAS 18001:2007 Quality Management Systems.
CI2 is a private capital company, focused on the provision of electronic and engineering solutions in the fields of:
Electronic security, namely access control, fire detection control, narcotics and explosives detection systems, as well as remote energy solutions.

Telecommunications, connectivity and high level communications.

Video surveillance with applications in the governmental and private sectors.
CORPORATE POLICY
CI2 - COMPAÑIA NACIONAL DE INTEGRACIÓN S.A., manages and executes projects related to integrated telecommunications systems, electronic security, CCTV systems, computer equipment and software. The Company meets the requirements of its clients through the design, development, installation, consultancy and maintenance of electronic and engineering solutions with a high degree of compliance, innovation and quality.
Aware of the importance of human resource development, CI2 supports efforts and activities that promote the quality of life of employees and shareholders through the prevention of industrial accidents and occupational diseases. Similarly, the Company is supportive of the conservation of natural resources through the ongoing improvement and control of its processes and the identification of their impact on the environment.
CI2 is oriented towards the continuous improvement of processes and operations and the consolidation and growth of the organization with the application of the highest standards of quality and the compliance with the Occupational Health, Safety and Environment policy.
MISSION
CI2 - COMPAÑIA NACIONAL DE INTEGRACIÓN S.A. provides technology solutions tailored to the needs of their customers with the highest standards of quality, responsibility and commitment, in harmony with the environment and the community.
VISION
CI2 aims to position itself as a leader in the design, research, project development and innovation at a national and regional level.
VALUES
Quality of service,

Respect,

Confidentiality,

Teamwork,

Commitment,

Honesty,

Social Responsibility.
Contact info #1
Carrera 50 No 106-69 Bogota, D.C., Colombia
Electronic Security Systems
CI2 is equipped with a multidisciplinary team of engineers, designers and technical specialists dedicated to the provision of a variety of electronic security systems, namely CCTV systems, access control systems and perimeter intrusion detection systems to its clients.
These subsystems can function individually or as complete electronic security systems, interacting under a single integration platform, facilitating management and control and ensuring high availability and responsiveness.
The solutions provided by COMPAÑÍA INTERNACIONAL DE INTEGRACIÓN S.A. are certified under ISO 9001:2008, ISO 14001:2004, ISO 27001:2005, OHSAS 18001:2007 and RUC Quality Management Certifications.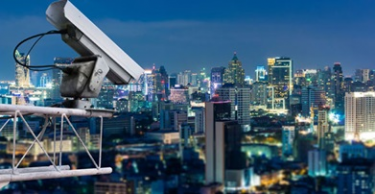 Telecommunications Solutions
CI2 has an extensive experience and knowledge in the development of telecommunications solutions, backed by recognized telecommunications manufacturers worldwide. The Company is experienced in radio and telecommunications systems, as well as VHF, UHF, satellite, GPS and radar systems based on structured cabling networks, fiber optics, LANs, MANs, WANs, as well as wireless point-to-point and point-to-multipoint networks.
Datacenter
COMPAÑÍA INTERNACIONAL DE INTEGRACIÓN S.A. offers robust infrastructure solutions with a high level of scalability, working with major companies of the manufacturing sector. The Company provides solutions ranging from IT design and engineering to IT infrastructure, namely security backups, storage systems and cooling solutions that ensure the proper operation of the systems, as well as the integrity, availability and confidentiality of information.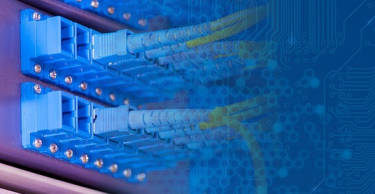 Telepresence
Telepresence refers to a set of technologies that give the impression of a person being present at a place with the support of video, projection and audio equipment. TELEPRESENCE has integrated video communication technology to daily business management activities and is proven to be the next step to improve corporate communication, collaboration and productivity.
Such solutions reduce execution times, accelerate management processes, reduce the number of corporate trips and can have applications in:
Telemedicine,

The submarine sector,

High risk environments,

The remote surveillance sector,

The educational sector,

The sales & advertising sector,

The entertainment sector.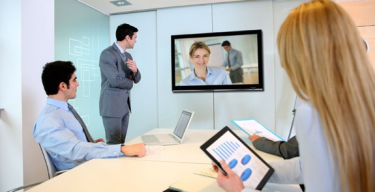 Information Security Solutions
It is evident that the security of information ensures corporate integrity, confidentiality and availability. CI2 has the hardware and software to provide integrated IS solutions that can safeguard corporate information and can meet customers' needs in terms of quality and cost.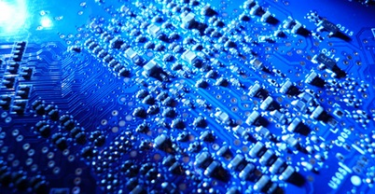 Logistics Tracking
CI2 offers turnkey freight tracking solutions depending on customers' needs with a high level of reliability and availability. CI2's technology allows for the central monitoring of freight transportation and the efficient coordination of events.
Management of Technology Platforms
CI2 has the necessary experience to lead large projects, related to technology platforms, monitoring and control centers, microwave transmission links, as well as IP telephony, power support, structured cabling, conventional communications, voice trunking and networking solutions, among others.
Maritime Applications
Since 1999, CI2 has been offering integrated solutions for electronics, telecommunications and maritime applications. Since 2009, the Company has been working in the direction of research, development and innovation aiming for the implementation of new technologies in the sector.
Research, Development and Innovation: Design and implementation of water-borne applications.

Embedded Systems: Digital mapping, automatic identification systems, GMDSS communications systems, internal and external communications systems, onboard equipment, and other military systems.

Ground-based systems: Maritime traffic control systems, coastal surveillance systems, as well as offshore monitoring and fleet tracking systems, among others.

Simulation: Navigation, machinery and ship simulation and other specialized applications.
The Company's main strategic partners are SAAB and TRANSAS, companies with expertise in the maritime sector known to have develop countless projects worldwide.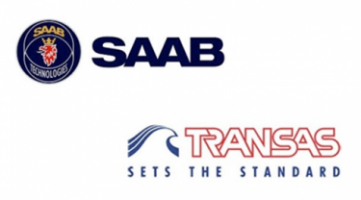 Research & Development Activities
Established in 2009, CI2's R&D department has as a mission to provide technological solutions through research & development activities, with excellence and quality, aiming for the implementation of new technologies in the sector and adding value to the community and society in general.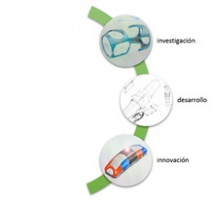 Projects/Clients
POLICIA NACIONAL – NATIONAL POLICE:
Beacon for the Colombian National Police, CCTV systems, 360° lamp integration.
Software development, vehicular control and monitoring via GPRS.
Design and construction of a speed monitoring system.
Solar panel system for electric power generation of up to 12 hours without external power supply.
Design and installation of electronic security and data systems: 90 security cameras, 60 access control readers, biometric fingerprint, X-ray machines, metal detectors and automation control centers with display monitors.
INSTITUTO NACIONAL CANCEROLOGICO - NATIONAL CANCER INSTITUTE:
Integrated information security and access control system, CCTV systems, software development.
Development of control handles for patients.
ENERGIA INTEGRAL ANDINA:
Integrated security system for the public transportation in Cali: CCTV integrated security system, intrusion, access control and fire detection systems, including 200 security cameras for stations, 500 intrusion and fire detectors and 50 access control and proximity card readers.
Supply and installation of additional software solutions and a 48TB storage.
CI2 - Compania Nacional de Integracion S.A.
Av. Calle 26 No. 96j-66, Bogota, Colombia
+57 1 608 5858
mesadeayuda@ci2.co