Last Update
June 10, 2020
Categories
Aircraft, Helicopter, UAV, Spacecraft & related equipment
Ballistic Protection
Composites, Plastics & Rubber
Metal Processing, Parts & Components
Military, Tactical, Logistic Support Vehicles & related equipment
ARMOR INTERNATIONAL S.A., has been specialized in the armoring of any kind of vehicle for more than 28 years. Its production capacity, modern machinery and highly qualified personnel have positioned itself as one of the most distinguished armoring companies in the world.
ARMOR INTERNATIONAL S.A. has been present in the armoring industry of Colombia since 1981. Throughout the years, the company has saved multiple lives in dozens of attacks and thanks to its experience, it has managed to position itself as one of the most prestigious companies in the field.
ARMOR INTERNATIONAL S.A.'s production and assembly plant is set in Bogota, Colombia and is equipped with modern machinery and sophisticated technology. The company has a wide distribution network in America, Europe, Africa and Asia.
ARMOR INTERNATIONAL S.A. works together with aeronautic agencies in order to develop lighter composites, able to adjust to clients' requirements and is widely recognized by the most important international agencies, embassies, government institutions and prestigious multinationals.
ARMOR INTERNATIONAL S.A.'s products are certified under ISO 9001:2000 Quality Management Certification and its cutting-edge construction processes and state-of-the-art machinery ensure excellence in both production and performance.
MISSION
ARMOR INTERNATIONAL S.A. is dedicated to protecting lives by continuously developing high quality armor systems and providing high quality services to its clients.
VISION
ARMOR INTERNATIONAL S.A. aims to be recognized as a leading armor production company in Latin America and other countries.
INTEGRAL SECURITY
ARMOR INTERNATIONAL S.A. offers a wide variety of products and is a specialist in the manufacture of armored glass, run flats, armor accessories, vehicle, aircraft, helicopter, vessel, train and locomotive armoring, as well as personal protection items. The Company has also the capacity of manufacturing special armoring projects.
Contact info #1
mercadeo@armorinternational.com
Cra. 30 #12-45, Bogota D.C., Colombia
Maintenance Services
ARMOR INTERNATIONAL S.A. offers a complete maintenance service for every type of armored vehicle. Its highly trained personnel and necessary equipment guarantee that a vehicle is kept to the highest level of performance.
Its services include:
Armor general adjustments,
Ballistic panel replacement,
Electrical system maintenance,
Armor accessories maintenance,
Glass replacement,
Mechanical adjustments: brakes, suspension, balancing, alignment.
Parts & Replacements
ARMOR INTERNATIONAL has a wide replacement parts stock such as: glass, door centerpieces, ballistic panels (opaque armor), runflats, accessories, intercoms, megaphones, dead-bolts electric modules, dead-bolt system parts and engines for power operated windows. Un-common replacement parts are custom made as well.
Automotive Armor – Bullet Resistant Vehicles
ARMOR INTERNATIONAL S.A. has the capacity of armoring any kind of vehicle, being an automobile, SUV, or transportation vehicle, regardless the brand, type or model.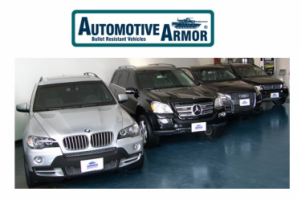 3D-shield – Lightweight Armored Vehicles
The 3D-Shield lightweight armor system is a completely new light armoring that provides greater security with its three-dimensional design, allowing for a comprehensive high shield protection.
The 3D-Shield Lightweight armor is equipped with ballistic panels designed according to each vehicle's specific requirements. This system, based on aviation technology, allows the creation of a high quality armoring and each section is carefully designed so as to avoid unnecessary couplings. Such activity reduces weight and increases product security offering great protection against attacks.
The ballistic panels are made of a type of aramid and high strength composites that through a complex process of temperature, pressure and tension, undergo progressive deformation in order to be merged into the vehicle body.
Top Level Armor – Automotive Rifle Protection
ARMOR INTERNATIONAL S.A. is equipped with the appropriate infrastructure for the manufacture of steel, ceramic and UHMWPE armors, according to customer needs.
Top Level Armor is designed for highly endangered people and offers protection against rifles and war type ammunition.
Thanks to its infrastructure, state of the art technology and highly qualified labor force, ARMOR INTERNATIONAL S.A. meets and surpasses the demanding international ballistic standards.
Armored Glass – Bullet Resistant Glass
The most noticeable part of the armor is the armored glass or crystal. In order to achieve the best quality, protection and visibility, ARMOR INTERNATIONAL S.A. has developed a sophisticated factory that meets the highest international standards.
ARMOR INTERNATIONAL S.A. manufactures bulletproof glass of the highest quality using materials of the most renowned suppliers in order to achieve excellent results and durability.
Each part is manufactured with high-precision machinery, using advanced techniques and incorporating ballistic steel reinforcement on the edges, UV filters, polycarbonates and anti-spall films in the final product.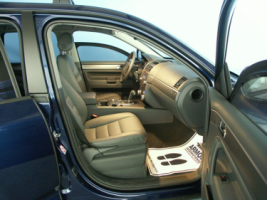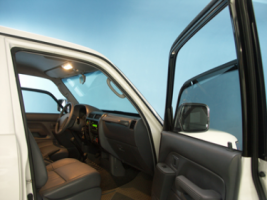 Rolling Armor – Run Flat Systems
ARMOR INTERNATIONAL S.A. is known for the manufacture of high quality run flats and tires, designed to withstand multiple attacks.
The Rolling Armor system is a special protection system manufactured from light and flexible materials that are highly resistant to bullet impacts.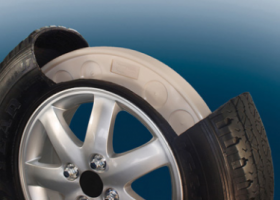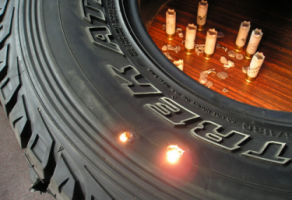 Aviation Armor - Aircraft Protection
ARMOR INTERNATIONAL S.A. manufactures lightweight shields for helicopters and aircraft. ARMOR INTERNATIONAL S.A.'s Aviation Armor division is dedicated to using the most advanced technology and sophisticated equipment to produce ultra-light armor composites for a wide variety of aircraft. The company is internationally recognized in the armoring sector in the designing and production of durable, ultra-light armor composites.
ARMOR INTERNATIONAL S.A.'s products are certified under ISO 9001:2000 Quality Management Certification and its cutting-edge construction processes and state-of-the-art machinery ensure excellence in both production and performance.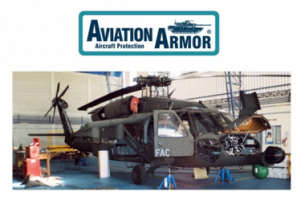 Marine Armor – Watercraft Protection
ARMOR INTERNATIONAL S.A. has become one of the most reliable manufacturers of watercraft protection systems for all types of vessels, using waterproof materials that are resistant to corrosion and UV rays.
Coastguard patrols and river patrols are the most common armored vessels due to the sudden increase of attacks on such watercraft. ARMOR INTERNATIONAL S.A.'s armored panels are able to withstand short distance multiple impacts.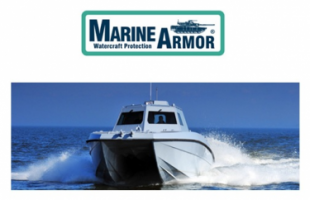 Designers Armor – Personal Protection Armor
ARMOR INTERNATIONAL S.A. has a special division dedicated in the manufacture of high quality personal protective clothing in small quantities.
More specifically, the Company manufactures armored vests, jackets, briefcases and mobile shields, specially designed for maximum comfort and durability.
Architectural Armor – High Security Constructions
ARMOR INTERNATIONAL S.A. provides armoring services on buildings for protection from outside sources.
The Company provides the most advanced materials and composites for the construction of high security buildings, leaving the installation to architects or builders. This way, building materials are produced by experts and installed by professionals.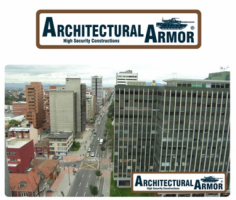 Armor Accessories - Armored Vehicle Accessories
Shield Accessories make up an essential part of security. In some cases provide escape alternatives that the armor itself cannot achieve.
ARMOR INTERNATIONAL S.A. has designed a range of accessories that complement the vehicle's integral security.
Locomotive Armor - Train & Railroad Protection
ARMOR INTERNATIONAL S.A. manufactures highly resistant long-lasting armors for railroad vehicles.
Hunter TR-12 Armors
The Hunter TR-12 is a multipurpose tactical vehicle manufactured by ARMOR INTERNATIONAL S.A. The Hunter TR-12 was initially designed for the Armed Forces, but was later used by the police and the state security agencies.
Cash in Transit Armor - Valuable Transport Trucks
Armor Cash in Transit is a division specialized in high security vehicle and truck armors to facilitate valuables transport.
Armor Kits – Protection Sets
Specialized division for the integration of armor kits, for every type of vehicle, aircraft and watercraft.
Armor Panels – Ballistic Composites
Armor Panels is a division of ARMOR INTERNATIONAL, specialized in the manufacturing processes of armored panels an composites.
Armor Panels has the means and technology to produce panels based on your needs of ballistic resistance, weight or any other special requirement you may have. The company only uses top quality materials sophisticated machinery and carefully inspected processes to produce long lasting and highly resisting panels.
Armor Projects – Custom Designed Protection
Accurate and efficient development of unique armor projects on limousines, ambulances, tactical vehicles, etc.
Armor Projects division specializes in armored shields tailored to customer needs, such as armored ambulances, cars, valuables transport, etc.
Machinery & Laboratories
ARMOR INTERNATIONAL S.A. is equipped with advanced machinery and laboratories, namely:
Shear Cutter,
Hydraulic Presses,
Vertical Milling Machine,
Boring Machine,
Folder Machine,
Cutting Machine,
Belt Sander Machine,
Lathing Machine,
EDM Machine,
Bending Manual,
Planner Lathe Machine,
Air Compressors,
CNC Plasma Machines,
MIG Welding Equipment,
Milling Copier Machine,
Plasma Cutting Equipment,
Continuous Furnaces,
Spider Crane,
Polishing Machine,
Scanning Equipment,
Cylindrical grinder brush,
Sewing Machines,
Die Machines,
Paint booths,
Ballistic laboratory.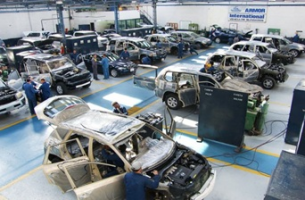 Armor International S.A.
Cra. 30 #12 45, Bogota, Colombia
+57 1 360 7166
+57 1 277 7703
armor@armorinternational.com