Last Update
October 19, 2021
Categories
IT, Computing and Software
Services (R&D, training, engineering, consultancy, …)
AXEDE S.A., provides customized telecommunications solutions to Information & Communications Technology Operators. The clients receive high-quality services that are supported by cutting edge research and development. AXEDE S.A. is recognized for its high, post-sales client satisfaction record.
The Company has been operating for over 40 years in the Colombian market as a communication integrator and for 14 years as a customized software developer. AXEDE is part of the Tribeca Partners private capital fund.
VISION
AXEDE S.A. is a company with vision and commitment beyond technology with over 350 employees working to ensure customer's satisfaction.
VALUES
AXEDE S.A. is a flexible and dynamic company concerned with the promotion of values that support the social and cultural development of its country.
Quality work,

Responsibility and commitment to achieving results,

Compliance to its commitments,

Integrity and ethics,

Respect,

Innovation,

Teamwork,

Loyalty,

Transparency,

Open communication,

Continuous improvement.
Contact info #1
Phone: +57 1 593 5514 Cell: +57 315 749 6053
ricardo.egas@axede.com.co
Carrera 16 # 100-20, Piso 02, Bogota, Colombia
OUTSOURCING SERVICES
AXEDE S.A. undertakes the management, operation and maintenance of some telecommunications and informatics activities of its clients.
The Company allows clients to devote themselves completely to their business activities, undertaking the execution and fulfillment of the contracted services.
Nowadays outsourcing is a business strategy many companies follow. It allows to increase internal value by transferring non-core processes to third party companies.
Outsourcing Services:
Contact Center Outsourcing,
Communications Outsourcing.
SOFTWARE DEVELOPMENT
AXEDE S.A. provides its clients with a roadmap that will allow them to focus on their core activities reducing costs. From complete outsourcing models to custom software development, the Company's services are provided under internationally standardized and certified processes, using motivated and committed professionals.
The Company adopts various operating models in the provision of its services, namely:
Offshoring,
Nearshoring,
Inshoring,
Outsourcing,
Software Factory,
Alliances,
Partnering.
VOICE & UNIFIED COMMUNICATION
OmniPCX Solutions
OmniPCX is an Alcatel voice communications server. As an applications' flexible platform, the Alcatel OmniPCX solution meets the specific needs of every organization, integrating advanced solutions, such as unified messaging, contact center, mobility and distributed architecture.
This communication platform facilitates the integration of any type of application, integrating voice services with data services in a single electronic application set.
OmniPCX Office
OmniPCX Office is an application designed for Small and Medium Enterprises (SMEs). It is a preconfigured server that integrates internet, voice and data into a single system. This application provides a complete set of services that can be used in an extremely simple way.
The objective is to meet the SMEs expectations that are related to communication flow and management and improve Company's effectiveness and productivity. OmniPCX Office is a modular scalable solution that can be adapted to the specific business, organization and information technology needs of each customer.
INFRASTRUCTURE IP & NETWORK SECURITY
Allow BandWidth Managers: This product line is designed to specifically administer the bandwidth in the WAN network. It optimizes network resources to improve the performance of critical business applications without frequent bandwidth upgrading investments.
Cabling Systems: PANDUIT cabling connectivity solutions comprise of all the essential cabling elements. AXEDE S.A.'s wide range of products offers high performance systems with easy installation, reliable operation, and at the lowest cost. The PANDUIT SYSTEM is designed to easily adapt to new applications.
Local and Metropolitan NetWorks: AXEDE S.A.'s portfolio of services includes the Alcatel Lucent Line. This family of switches for LAN/MAN networks provides a L2, L3 and L4 multilayer platform with a number of features embedded in the AOS (Alcatel Operating System).
Wireless Aruba NetWorks: The existence of wireless technologies, also known as Wi-Fi, has raised new challenges for the communications network security. These threats rival the traditional threats of worms, viruses and break-in attempts.
VIDEO CONFERENCE & RECORDING
Telepresence: The Polycom TPX Telepresence Experience Solution offers an unparalleled telepresence experience. The best audio and video technologies were combined in this simple and unique solution.
High Definition: The Polycom high definition HDX videoconference solution is a family of products that offers a video solution for almost any application.
Digital Signage: The SCALA and AXEDE digital signage is based on new technologies that permit display advertising or institutional content in remote points within audiovisual systems. The technology is centrally managed by a data network that enables users to control content display.
Telemedicine: AMD and AXEDE telemedicine solutions are based on new technologies for medical equipment specialized in the transmission of physical diagnosis, imaging and videoconferencing, which, when combined, provide a solution directed towards delivering diagnosis support services to remote sites.
Automatisation: AMX and AXEDE automation solutions provide users a new experience in the handling of audio, video and videoconference devices, delivering all these features in a simple user interface.
Polycom VSX: The Polycom VSX solution is the most powerful set videoconference product family in the world with different models for special applications.
TECHNOLOGIES / APPLICATIONS
Among the technologies/applications AXEDE S.A. specializes in are:
Portals,
Internet/Intranet/Extranet,
SOA,
Web Services,
Connectors,
Ajax,
3-Tier/n-Tier/Client-Server,
.Net/J2EE/Corba/COM,
Legacy systems.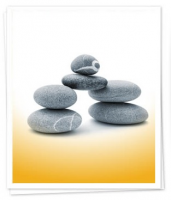 PROGRAMME LANGUAGES / TOOLS
AXEDE S.A. uses various programme languages and tools, for software development, fine tuning, testing, maintenance and support among others, namely:
C,
C #,
ASP.Net/ASP/JSP,
Java/J2EE,
Oracle Jdeveloper,
Oracle PL/SQL,
MS-SQL Transact,
Visual Studio.Net,
SAP ABAP/4,
WebSphere,
Siebel Tools,
JDEdwards.
Clients
Few of the company's clients are:
DAVIVIENDA,
Banco AV Villas,
VISA,
AVANCE,
Banco de Occidente Credential,
METROTEL.
Axede S.A.
Carrera 16 # 100 20, Piso 02, Bogota, Colombia
+57 1 593 5500
+57 1 593 5501
axede@axede.com.co