Last Update
September 20, 2018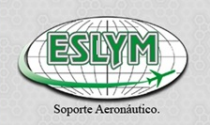 Categories
Aircraft, Helicopter, UAV, Spacecraft & related equipment
Composites, Plastics & Rubber
Maintenance Repair Overhaul and Logistics Support
Metal Processing, Parts & Components
Textile, Individual Equipment, Clothing
ESLYM S.A.S., is specialized in providing cleaning services on aircraft interiors and exteriors, upholstery and sundry services. It also offers corrosion control and prevention services on different types of aircraft.
The Company employs highly qualified personnel (engineers, inspectors, specialists, etc.) in the fields of painting, coating, corrosion control, metal structures, composite materials, upholstery and in the direction and execution of activities related to the internal and external cleaning of the aircraft.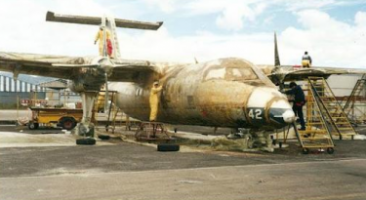 Contact info #1
Av. Calle 26, No. 103-08, Interior 1, Air Terminal Simon Bolivar, Bogota, Colombia
Contact info #2
Juan Manuel Alvarez Rodriguez
Coating Inspection Technician, Corrosion Technician and Marine Coatings Inspector (NACE International, the Corrosion Society)
Av. Calle 26, No. 103-08, Interior 1, Air Terminal Simon Bolivar, Bogota, Colombia
Aircraft Cleaning Services
The Company offers general cleaning services on aircraft, namely cabins, galleys, bathrooms and the cockpit, as well as on parts and components.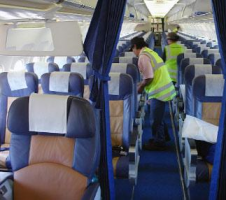 Aircraft Upholstery Repair & Maintenance
In this area, ESLYM performs works such as: manufacture of linings, curtains and nets; cutting, adjustment and installation of carpets; manufacture and installation of seat belts; installation of pan floors; application of new upholstery on armrests, partitions, panels, baseboards and footrests.
Aircraft Painting Services
The Company offers general aircraft painting services on metal, as well as composite materials using high quality products that result in the protection of surfaces, in compliance with the required parameters of standard practices and coatings technology.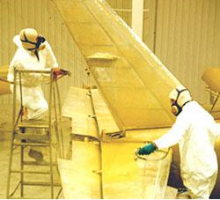 Aircraft Surface Coatings
ESLYM provides repair and maintenance services of aircraft coatings in order to maintain the quality of the protection against surface corrosion, based on a monitoring and evaluation program for the early detection of possible functional and aesthetic defects of the coating.
Corrosion Control Services
The Company offers corrosion control and prevention services, in order to keep materials and surfaces within low corrosion rate, extend their lifetime and optimize their aging process.
Repair of Metal & Composite Structures
This service includes the repair of the structural parts of the interior of an aircraft, namely reclining seats, bathroom fixtures, galleys, storerooms, stairways, doors, windows and panels.
Consulting Services
ESLYM S.A.S. offers consulting services in order to assist customers in the selection of alternative products that present similar characteristics and fulfill the same purpose as those indicated in the maintenance manuals.
Equipment & Tools
ESLYM S.A.S. has the appropriate equipment and tools to provide its services in full compliance with the quality standards required by the aeronautical sector, namely: equipment to measure the thickness of the dry coating film, equipment to measure the thickness of the wet coating film, equipment for the determination of the porosity of the coating, equipment to measure the 'adhesiveness' (viscosity) of the coating, equipment for the measurement of film thickness, surface roughness testers for surface preparation, belts for the assessment of surface roughness, equipment to determine humidity and ambient temperature, equipment to determine surface temperature, equipment to assess surface hardness, equipment for measuring the viscosity of paints, airbrushes, pH meters, corrosion and hardness metres, welding equipment, etc.
Clients
ESLYM S.A.S. customers' list includes:
AVIANCA S.A.,
AIRES S.A.,
SATENA,
Colombian Air Force,
CIAC,
Colombian Army.
Eslym S.A.S.
Terminal Aéreo Simón Bolivar Av. Calle 26 No. 103-08 Interior 1, Bogota, Colombia
+57 1 549 5979 
+57 1 549 5979