Categories
Ballistic Protection
Military, Tactical, Logistic Support Vehicles & related equipment
AGP DE COLOMBIA S.A., is located in Bogota, Colombia and is the second productive unit of the AGP GROUP, opened in the late eighties. The Company offers high quality security glass solutions, namely laminated security glass and architectural and automotive laminated and tempered flat glass in competitive prices.
The Company is equipped with modernized equipment for the execution of bent and flat glass projects in facilities that cover an area of 13.000 m2 and are nationally and internationally certified.
AGP DE COLOMBIA offers high quality Bullet Resistant Glass solutions, using the latest technology available from the design to the execution stage in the largest engineering and research facilities, keeping always in mind innovative product development.
Furthermore, AGP DE COLOMBIA is equipped with a latest technology ballistic tunnel, designed in Latin America, with measurement and speed control tools for performance analysis, which is soon to be inaugurated. Testing and sample quality control of the new ballistic formulas will be studied there.
Contact info #1
Administrative Manager & Financial Manager
Calle 15 # 35-59, Bogota, Colombia
BRG - Ballistic Resistant GlassBRG - Ballistic Resistant Glass
AGP DE COLOMBIA provides bullet resistant solutions for protection against a wide range of ballistic threat levels.
The Company complies with international standards for bullet proof products, such as the EN 1063, UL 752, STANAG 4569, ATPD 2352, VPAM 2006, as well as Mexican and Argentinian certifications.
Ballistic Resistant Glass is acknowledged internationally by the most recognized laboratories worldwide, such as the H.P. White Laboratories, the Impact Physics Laboratory from the University of Dayton Research Institute, the ICS Laboratories, as well as the Staatliches Beschussamt Ulm, Mellrichstadt and München, among others.
Glass for the Automotive Industry
AGP DE COLOMBIA showcased its automotive glass skills by developing laminated windshields to replace original flat glass on ARG automobiles. The Company went on to develop replacement glass for classic cars and curved protective glass for car models, such as the OPEL GTC. The OPEL ASTRA panorama windshield was the first of the products in AGP DE COLOMBIA's production line.
Initially, AGP DE COLOMBIA diversified its portfolio of products to include Ballistic Resistant Glass (BRG). From then on, it has grown this once niche product into the primary product of its portfolio, a success that has led the Company to be recognized by many as a leader in the production of Bullet Resistant Glass worldwide.
This success story led AGP DE COLOMBIA to formulate a specialized security product line that includes antitheft and anti-intrusion glass solutions. These glass products are used by the government, law enforcement authorities, and civil automobiles for protection against theft.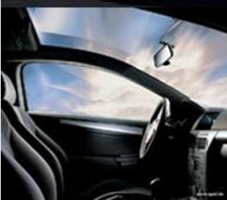 Glass Solutions for Military Vehicles
In recent years, AGP DE COLOMBIA has become increasingly focused on the development and improvement of products for military vehicles, such as the ones utilized by the US and the NATO.
Besides having accomplished international ballistic standards, the Company is also proud of having a series of outstanding compositions able to withstand high levels of ballistic attacks at extreme temperatures and multi-hit threats.
Architectural Glass
AGP DE COLOMBIA has produced Ballistic Resistant Glass solutions for many of the world's greatest architectural projects. These projects include residences and offices of world leaders, as well as high profile buildings, such as the Pentagon. It is the only company worldwide to manufacture super-sized sheets of Bullet-Resistant Glass with dimensions ranging from 2.5 to 3.5 m. and a thickness of up to 39 mm.
AGP DE COLOMBIA has redefined the meaning of compound bending in architecture. Laminated and tempered architectural glass is suitable from the construction of single-story homes to forty-story skyscrapers.
Furthermore, the Company is able to manufacture high quality flat tempered glass, curved glass, screen-printed tempered glass, laminated tempered glass, laminated glass, insulating curved glass, anti-condensation and anti-frost heated glass, among others.
Glass for Trains
AGP DE COLOMBIA utilizes its broad range of glass forming capabilities on transportation applications, such as railways. More specifically, the Company uses the latest technology available to manufacture windscreens, glass doors, and passenger windows that exceed the typical operating environment of most trains.
Its engineering capabilities include the development of both framed and frameless glass solutions with the required experience and collaborative approach that enables the company to support its customers from the design to the production stage, while keeping costs to a minimum. Additionally, AGP DE COLOMBIA's production facilities are capable of producing large windshields with complex dimensions for buses, trucks and any other large vehicles.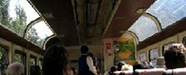 Glass for the Marine Industry
GP DE COLOMBIA's Ballistic Resistant Glass compositions range from 57 mm to 80 mm. Recently, the Company began the supply of heated compositions that greatly improve the ballistic performance and life-span of the glass while providing the greater optical clarity required for the harshest environmental conditions.
With the futuristic designs of motorsport boats, the need for complex windshields has become a standard option for all the new boats being produced today. Once again, AGP DE COLOMBIA's state-of-the-art technology for glass bending has made the Company one of the leading producers of OEM boat windshields in the U.S. marine market and a major player worldwide.
AGP DE COLOMBIA's production facilities are set up to produce either small or large volume runs.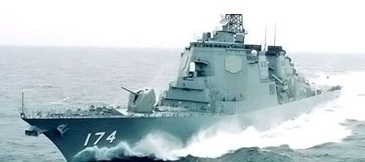 Clients / Projects
Among the various projects that AGP DE COLOMBIA has undertaken, the most significant are:
In collaboration with VOLKSWAGEN AG in Wolfsburg, Germany for the production of a VOLKSWAGEN PASSAT and an ARMORED CEN BR4.

In collaboration with BMW GERMANY in MUNICH, GERMANY for the production of a BMW X5 and an ARMORED CEN BR4.

In collaboration with AUDI AG in INGOLSTADT, GERMANY for the production of an AUDI A6 and an ARMORED CEN BR4.

In collaboration with TOYOTA COLOMBIA in MEDELLIN, COLOMBIA the production of a TOYOTA LAND CRUISER PRADO an ARMORED CEN BR4 a TOYOTA FORTUNER and an ARMORED CEN BR4.
AGP De Colombia S.A.
Calle 15 No. 35 59, Santafe, Bogota, Colombia
+ 57 1 360 88 11
agpcolombia@agpglass.com