Last Update
August 31, 2018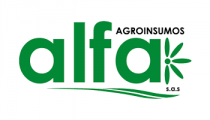 Categories
Textile, Individual Equipment, Clothing
AGROINSUMOS ALFA S.A.S., is dedicated to the manufacture of waterproof and protective clothing, namely, gloves, capes, aprons, coats, fumigation and cold room uniforms, as well as to the marketing of industrial safety products and packaging items, backed by a good selection of raw materials and human resources.
AGROINSUMOS ALFA S.A.S was established as a hardware supplier in Bogota in 1995, but over time has been dedicated to the supply of industrial products for the general industry. The Company has implemented the ISO 9001:2008 Quality Management System.
MISSION
The Company provides industrial safety and packaging products that meet national and international quality standards and have the support of distinguished suppliers and qualified and committed employees.
VISION
AGROINSUMOS ALFA S.A.S. aims to be recognized as one of the leading companies in the industrial safety industry nationwide, through the continuous improvement of processes and services and the appropriate infrastructure and personnel.
Contact info #1
gerencia@agroinsumosalfaltda.com
Carrera 56 No. 78 - 27, Bogota, Colombia
Waterproof & Protective Clothing
AGROINSUMOS ALFA S.A.S. manufactures and commercializes waterproof and protective clothing, such as:
Protective coats,
Protective aprons,
Protective capes,
Protective jackets,
Protective pants,
Protective gloves,
Fumigation uniforms,
Cold room uniforms,
Workers overall uniforms,
Plumber uniforms,
Airtight uniforms.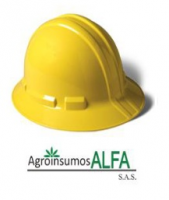 Industrial Supplies Marketing
AGROINSUMOS ALFA S.A.S. is an authorized distributor of products from:
CAPITAL SAFETY,
ANSELL,
3M,
MOLDEX,
ZUBI OLA,
STEELPRO SAFETY,
CALZADO 70,
PALERMO,
CROYDON,
CINTANDINAS,
LADECOL,
TECNOQUIMICAS.
Agroinsumos Alfa S.A.S.
Carrera 56 No. 78 27, Bogota, Colombia
+57 1 704 2134
N/A
servicioalcliente@agroinsumosalfaltda.com