Last Update
September 5, 2018
Categories
Electrical, Electronics & Electro-optics
IT, Computing and Software
Military, Tactical, Logistic Support Vehicles & related equipment
Radar, Sonar, Navigation, Targeting, Surveillance
SONDA RED COLOMBIA, is part of SONDA, the largest Latin American company specialized in IT related services and systems integration. SONDA is currently present in 9 countries and over 1,000 cities, setting up one of the most complete IT services network in the region, with a total of nearly 11.000 employees.
Since its foundation in 1974, SONDA had as a goal to consolidate its presence in the region, as a technology company dedicated to providing added value solutions to enterprises and institutions in the Latin American region.
Through the years, SONDA has contributed to both the growth and progress of Latin American countries, assisting them in improving the quality of life of their people and the efficiency and competitiveness of client companies and organizations through the effective use of IT related applications.
What makes SONDA RED COLOMBIA different is not only the technology itself, but the generated added value as well, a result of the development of quality solutions and the provision of specialized services through the use of advanced hardware, software and communications tools.
SONDA is certified for the development, integration, installation, management, support and operation of a wide range of solutions, applications and services related to IT technologies and infrastructure.
Contact info #1
jose.barrios@co.sonda.com
Av. 13 (Autopista Norte) N° 118–68, Bogota, Colombia
Contact info #2
contacto.colombia@sonda.com
Av. 13 (Autopista Norte) N° 118–68, Bogota, Colombia
IT Services
SONDA RED COLOMBIA's IT services generate added value to its customers through the best use of technologies and IT infrastructure. This area covers a wide range of services, including IT outsourcing, systems integration, infrastructure support, data center, cloud computing and BPO services.
Systems Integration: Among the services are: integration of business applications, basic software, hardware and communications systems, as well as start-up and operational support services. Additional services can be the integration of projects in functional areas of the client company, or large high-impact public initiatives carried out with the intensive use of IT technologies.
Infrastructure Support: Hardware and software infrastructure support with a broad geographic coverage. These services include the installation, operation, maintenance and update of hardware and software platforms, as well as services related to resolving problems with the support of a help desk, technical assistance or IT asset management.
Professional Consultancy Services: Consultancy services related to hardware and software infrastructure, as well as the installation, operation, maintenance and update of hardware and software platforms, among others.
BPO (Business Process Outsourcing) Services: SONDA offers outsourcing services for all or certain business processes in which a substantial use of IT technologies is required.
Datacenter Services: Data hosting, site operation, monitoring and management of infrastructure & applications, hosted application services and SAP Basis Administration. SONDA has acquired two new datacenters in Brazil and Chile, adding a total of 2,200 square meters of capacity. Both datacenters will be certified under ANSI/TIA-942 and TIER III certifications, guaranteeing high levels of availability and security.
Cloud Computing: SONDA offers cloud computing services aimed for large and mid-sized companies. SONDA's Enterprise Cloud Computing Unit, Qumulos, offers services related to: virtual servers, virtual desktops, recovery in case of disasters, and Software as a Service ("SaaS").
ΙΤ Applications
SONDA's technology applications are oriented towards the support of clients' business processes through own or third-party, general purpose or specific software solutions for the general industry. Among the services are the implementation, technical and functional support, maintenance and update, as well as outsourcing of associated applications and/or services under contract, plus software development if required.
Vertical Market Solutions:
• Applications for the banking & financial sectors,
• Applications for the retirement & insurance sectors,
• Applications for the government sector,
• Applications for the transportation sector,
• Applications for the healthcare sector (Cerner, SisSalud, SAP),
• Applications for the construction sector (SAP and FIN 700),
• Applications for the pharmaceutical sector (SAP),
• Applications for the agricultural sector (Kupay FIN 700).
Management Solutions:
• SAP: SONDA is the main business partner of SAP in the Latin American region and is backed by an experienced team of experts for this reason,
• SAP Financial Management & Accounting software,
• SAP Foreign Trade/Customs,
• CRM,
• ERP FIN 700,
• Business Intelligence solutions,
• Content Management solutions,
• Other ERPs: Oracle Business Suite & PeopleSoft.
Applications' Services:
• Hosted Application Management,
• Application Management,
• Technical Support,
• Consultancy and Implementation,
• Functional Support,
• Application Outsourcing.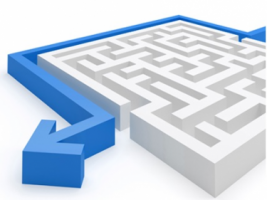 IT Infrastructure
As a technology integrator, SONDA RED COLOMBIA has agreements with the main IT manufacturers of the industry. Τhe Company is equipped with a specialized team of certified professionals that can provide end to end solutions that serve customers' business needs.
The Company's main regional alliances are with prominent technology companies in the sector, namely Cisco, Autodesk & EMC, HP, IBM, VCE, Microsoft, Oracle & VMware between others.
Among SONDA's IT infrastructure solutions are:
• High availability solutions,
• Videoconference solutions,
• Backbone and multiservice networks,
• Virtualization and servers solutions,
• Storage and back-up solutions,
• Virtual desktops,
• Mailing solutions,
• Mobile solutions.
Infrastructure Services:
SONDA is equipped with experienced professionals able to provide the most suitable solutions to meet customers' needs in terms of:
• Infrastructure installation & development,
• Integration services,
• Consultancy & architectural services,
• Managed device services.
Infrastructure:
• Servers,
• Workstations & PCs,
• Printers,
• Storage and back-up equipment,
• Communications and basic software equipment (databases, operating systems, etc.).
Sonda Red Colombia
Av. Cra. 45 (Autopista Norte) N°118–68, Bogotá, Bogota, Colombia
+57 1 646 6565
+57 1 657 8150  Ext.: 7161