Last Update
August 6, 2020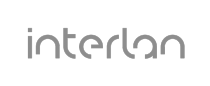 Categories
IT, Computing and Software
Services (R&D, training, engineering, consultancy, …)
InterLAN S.A.S., is a Colombian company founded in 1991 and specialising in information security and network infrastructure projects, as well as Microsoft-based technology platforms. In the field of computer security, InterLAN S.A.S. offers complete consulting services in areas, such as integrity, confidentiality and continuity of information systems. More specifically, the Company offers high quality antivirus, antispam, backup, data leakage prevention and business continuity software solutions.
InterLAN S.A.S. is a Microsoft certified Gold Partner and a partner of Symantec and works with key groups in the country, such as the Nutresa Group and the Success Group. The Company's team of professionals is constantly trained in order to provide clients with the best business solutions, thus meeting their everyday information technology needs.
Contact info #1
Calle 5A No. 39-194 of 302, Medellin, Colombia
Prego Support
Through this program, companies can receive flexible support on their network infrastructure and server platforms saving the costs associated with employing and training dedicated personnel. Basically, it is a prepaid "ticket" that allows companies to have access to qualified personnel whenever needed.
Rental Services
InterLAN provides rental services of brand name servers, thus allowing companies to save on their investments, facilitating at the same time the periodic renewal of equipment, in order to keep it always up-to-date.
Quick Security Check (CRS)
InterLAN, through the Quick Security Check - "Chequeo Rápido de Seguridad (CRS)" system, performs consulting services on the information security systems of the client company, in order to evaluate the state of the information security network, as well as backup and disaster recovery systems of the company, providing anti-virus protection at the same time.
Qualys Vulnerability Management System
QualysGuard® Vulnerability Management (VM) automates the lifecycle of network auditing and vulnerability management across the enterprise, including network discovery and mapping, asset prioritization, vulnerability assessment reporting and remediation tracking. Driven by the most comprehensive vulnerability Knowledge Base in the industry, QualysGuard delivers continuous protection against the latest worms and security threats without the substantial cost, resource and deployment issues associated with traditional software. As an on demand Software-as-a-Service (SaaS) solution, there is no infrastructure to deploy or manage.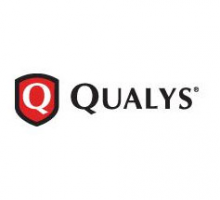 Mark Monitor Antifraud
MarkMonitor® AntiFraud™ is the most comprehensive solution available for protecting an enterprise's reputation and customers against malware and phishing attacks. Leveraging the industry's most extensive network of industry alliances, MarkMonitor AntiFraud emphasizes prevention and loss mitigation while quickly detecting, monitoring and responding to attacks that do get underway. Enterprises use this powerful solution to preserve brand equity and customer trust while minimizing the potentially heavy costs and losses associated with attacks.
Email Security Software
InterLAN commercialises advanced email security software of the renowned brand Symantec, such as:
Symantec Mail Security 8100:
Symantec Mail Security 8100 is an email security device that controls spam traffic - stopping spam at the source. The Symantec Mail Security 8100 Series eliminate spam before it enters the network, reducing total email volume by up to 50 percent while ensuring the continuous flow of legitimate email at the same time. By shaping email traffic at the TCP protocol level, this unique security appliance prohibits spammers from forcing unwanted email into the network.
Symantec Mail Security™ for SMTP and SMS 8300:
Symantec Mail Security™ for SMTP and SMS 8300 provides high-performance, integrated mail protection against virus threats, spam and other unwanted content at the earliest point of network entry. An optional Symantec Premium AntiSpam add-on subscription service, powered by Brightmail technology and response, provides best-of-breed spam prevention without requiring additional administration or software installation.
Symantec Mail Security for Microsoft Exchange:
Symantec Mail Security for Microsoft Exchange provides real-time protection for email against viruses, spam, spyware, phishing and other attacks while enforcing content policies on Microsoft Exchange Server 2003, 2007 and 2010. Powered by Brightmail technology, this email security software stops 99 percent of spam while making fewer than one mistake per million messages. It supports 64 bit Windows and Virtualized Exchange server environment with easy installation and simple administration.
Symantec Enterprise Vault
Symantec Enterprise Vault enables users to store, manage and discover unstructured information across the organization. As the industry's most widely-deployed enterprise archiving solution, Enterprise Vault helps customers duplicate information at the source to reduce costs, delete information confidently and discover information efficiently.
Altiris Client Management Suite
The Altiris Client Management Suite from Symantec manages, secures and troubleshoots systems with greater efficiency on more platforms, including Windows, Mac, Linux and virtual desktop environments. The suite automates time-consuming and redundant tasks to minimize efforts and costs associated with deploying, patching, supporting client systems and software.
Network Storage Units
The Buffalo Storage Units offered by InterLAN aim at solving the problem of the growing storage needs of small and medium enterprises. The models offered by InterLAN are three: Buffalo NAS, for the storage of files into PCs and MAC computers, the Buffalo NAS with iSCSI that allows for more space on servers, and the Buffalo with Windows Storage Server, for the management of the unit and its integration with Microsoft active directory environments.
Sensatronics Temperature Monitoring System
InterLAN offers sales and installation services of Sensatronics temperature monitoring systems that are ideal for the monitoring of all the important security variables in data centres.
Fortinet UTMs
Fortinet's FortiGate consolidated security platforms allow customers to protect their network environment with the fastest firewall technology in the market. This network security platform is ideal for the management of threats and the protection of applications and databases.
InterLAN S.A.S.
CL 70 No 7 60 of 101, Bogota, Colombia
+57 (1) 390 7030