Last Update
September 21, 2022

Categories
IT, Computing and Software
Services (R&D, training, engineering, consultancy, …)
Newsoft S.A.S., is a technology company founded in 1995 by a group of IT professionals and situated in Medellin, Colombia. The Company's main focus is the development of applications and the provision of IT outsourcing services.
The Company is oriented towards excellence through the provision of high quality IT services. Since its inception, NEWSOFT S.A.S. has been focused on identifying the main requirements of the sector generating ideal solutions with a high level of flexibility that can be adapted to the constant changes of everyday life. Through this process, the Company aims to establish long-term relationships of mutual trust and reliability with its customers.
Newsoft S.A.S. uses some of the most popular environments for the development of advanced technology solutions:
Microsoft .NET framework (C# and Visual Basic),

Java,

Android (for smartphones and tablets),

RPG,

ABAP (for SAP applications),

Oracle JD Edwards EnterpriseOne Tools,

Microsoft SQL Server,

Oracle Database,

DB2.
Since 2004, the Company has been certified under ISO 9001 Quality Management Certification and invests a lot in the training of its employees and the implementation of the PSP certification.
MISSION
Newsoft S.A.S. specializes in the design, development and implementation of enterprise software solutions and the provision of consulting and advisory services in information technology, with the support of a team of qualified professionals in the area.
VISION
Newsoft S.A.S. aims to be a nationally recognized software company that generates user friendly software solutions and provides high quality IT services that fully satisfy customers' needs.
CORPORATE VALUES
• Quality,
• Loyalty,
• Professionalism,
• Corporate Social Responsibility,
• Customer Orientation,
• Adaptability,
• Orientation Towards Achievements,
• Organizational Commitment,
• Self-Management,
• Teamwork.
Contact info #1
John Fredy Garcia Martinez
Cr. 64A # 103 08, Medellin, Colombia
Custom Project Development
The Company offers custom project management services to its customers, along with the analysis, design, development and implementation of the platforms and tools being offered. NEWSOFT S.A. applies all its experience and knowledge to serve customers' needs and follows a verifiable and visible process, thus responding nimbly to the challenges that may present themselves.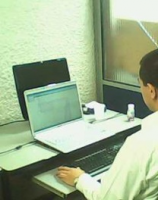 Technical Consultancy Services
The Company offers technical consultancy services directly addressing clients' needs, with the support of experienced professionals in the area. The Company also offers a fixed price monthly service. NEWSOFT's consulting services are certified under ISO 9001:2008 Quality Management Certification and are applied in accordance with the TSP (Team Software Process) methodology.
PERSEO Software
The PERSEO software is an end-user tool compatible with any type of database. NEWSOFT offers consulting on the use of the software, as well as related business terms.
Clients
Among NEWSOFT's most prominent clients are:
• ENKA DE COLOMBIA S.A.,
• NOEL,
• PREBEL,
• ZENU,
• DITRANSA,
• COLCAFE,
• EDATEL,
• HP ENTERPRISE SERVICES,
• EL COLOMBIANO,
• LANDERS Y CIA S.A.,
• COMPAÑÍA NACIONAL DE CHOCOLATES,
• AVON COLOMBIA,
• CORONA,
• EL UNIVERSAL,
• INCOLMOTOS YAMAHA,
• IDECAMPO S.A.,
• AMAZING,
• HP ENTERPRISE SERVICES.
Newsoft S.A.S.
Calle 43 #69-31 San Joaquin , Medellin, Colombia
+57 (4) 322 0774
info@newsoft.com.co