Last Update
September 5, 2018
Categories
IT, Computing and Software
Services (R&D, training, engineering, consultancy, …)
PROCIBERNETICA S.A., is located in the city of Bogota, Colombia and has over 36 years of experience in the development and implementation of high technology solutions to satisfy the needs of different business sectors of the country. The company has extensive knowledge and experience in the technology market and provides customers with innovative and qualitative solutions, aligned with the specific strategies and needs of each enterprise.
Mission
The company' primary goal is customers' satisfaction through the delivery of technology and computer science systems of the latest generation. In order to be able to perform this, the company has a trained and competent working team which operates in full respect and compliance with suppliers' guidelines.
Vision
PROCIBERNETICA S.A. has the vision to become one of the leading companies in the computer science industry in Colombia as well as in the rest of Latin America, continuously generating added values for its workers, customers and business partners.
Quality Policy
PROCIBERNETICA S.A.'s quality policy is to provide state of the art technology and computer science solutions, ensuring the highest standards of performance in order to reach full satisfaction of customers and suppliers, and in this way, along with its human talent, ensuring the company's steady growth.
Contact info #1
Jorge Andres Soto Murillo
Vice President Operations
mercadeo@pro-cibernetica.com.co
Carrera 9 No 73-44 Bogota, Colombia
Telecommunications
PROCIBERNÉTICA has established strategic alliances with multinational leaders in mobile access and communications networks for the transmission of voice, data and video.
The company's efforts are aimed at understanding, designing, implementing and monitoring solutions focused on customers' technological strategy in order to support them in the management of their business development.
LAN, WAN Network Solutions:
• Network integration through switches, routers, servers, operating systems and applications
• Traffic optimization and VLANs implementation
• Use and integration of different technologies (TDM, Frame Relay, ATM, MPLS, VoIP, etc.)
• LAN / WAN wireless networks
• Applications balancing
• Ethernet channels balancing
• Measurement and monitoring systems

Telephony
PROCIBERNÉTICA focuses on improving customers' quality of calls using equipment for call generation, automation, monitoring, recording and distribution on a large scale.
The company's telephony solutions can be customised in order to fit many business areas such as call and contact centers, the financial sector, the education sector, the health sector, the governmental as well as the majority of organizations where the phone is an essential tool for daily communication.
Some of PROCIBERNÉTICA's solutions include:
• Voice Solutions
• Complete solutions for conventional and wireless telephony
• Advice on the migration of PBX conventional systems
• Multilines
• Advice on the implementation of IP telephony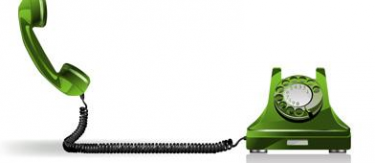 Servers
Today the requirements for data processing and applications management have become of paramount importance and this is why in order to maintain the effectiveness and productivity of their processes it is very important for enterprises to have high performance processing machines.
PROCIBERNÉTICA has a broad portfolio of servers including machines with the highest processing levels on the market.
PROCIBERNÉTICA offers a wide range of virtualization technologies that optimize the use of resources to create strategies enabling contingency management and in the most extreme cases enabling disaster recovery.

Customers
PROCIBERNÉTICA customers list includes Davivienda, Tigo, Nueva Eps, Ecopetrol.
Procibernetica S.A.
Carrera 7 # 71 – 21, Tower B, Bogota, Colombia
+57 1 313 6500