Last Update
September 13, 2016
Categories
IT, Computing and Software
Services (R&D, training, engineering, consultancy, …)
SOFT SECURITY LTDA., is an organization located in Bogota and dedicated to the provision of information infrastructure and integrated security solutions. The Company's objective is to guarantee business continuity and minimize customers' business risks through the delivery of high quality services, in compliance with the processes and procedures established in ISO 9001:2000.
MISSION
SOFT SECURITY LTDA. specializes in infrastructure and information security solutions that contribute to the evolution of the client company and society as well. The Company offers comprehensive services that apply to the existing technological advancement of the market, with the support of competent and experienced professionals in the area.
VISION
SOFT SECURITY has as a vision to grow as a company in terms of infrastructure and market coverage, and consolidate its presence in the market through strategic alliances at a national and international level.
VALUES
Contribute to the quality of life of their employees and customers, through the delivery of innovative technological solutions.

Environmental orientation.

Respect and commitment towards its customers and employees.

Support in the generation of knowledge through the development of advanced technological solutions.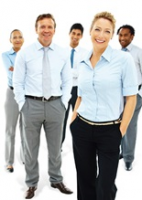 Contact info #1
yazmin.Torres@softsecuritycorp.com
Cra 32A Bis No. 30 – 53, Bogota, Colombia
Consulting Services
The complexity of current computer infrastructure requires the assistance of IT specialists for the upgrade of systems, equipment and networks. SOFTSECURITY offers consulting services on IT solutions with reliability and efficiency.
Technology Migration: Technology migration helps businesses become more sustainable.

Systems Optimization: The Company analyzes the relationship among all systems and draws appropriate action plans for the improvement of their performance.

Technology Infrastructure: Selection, management and upgrade of the technology infrastructure of the client company, thus allowing to reduce risks and guarantee the maximum performance of the systems.

Applications Support: Support, preventive and corrective maintenance and diagnostic services.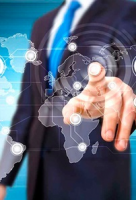 IT Solutions
Network and Application Protection:
• NGFW - Next Generation Firewall,
• UTM Unified Threat Management,
• NIPS - Intrusion Prevention Systems,
• Bandwidth Management,
• Email Protection and Safe Navigation,
• WAF Application Firewall,
• NAC - Network Access Control,
• Load Balancing.
Endpoint Security:
• Antivirus suites,
• Application Control,
• Content Control,
• Device Control,
• Host Intrusion Prevention System (HIPS).
Information Protection:
• Encryption Software,
• Endpoint Data Loss Prevention (HDLP),
• Network Data loss prevention (NDLP),
• Access Control.
Cloud Security:
• McAfee SaaS Endpoint Protection Suite,
• McAfee SaaS Email Protection and Continuity,
• McAfee Web Protection.
Security Risk and Compliance Management Solutions:
• McAfee SIEM,
• McAfee Vulnerability Manager,
• McAfee Policy Auditor,
• Checkpoint Compliance Software Blade.
Storage and Backup Solutions:
• HP Data Protector Solutions,
• ARC Serve Solutions,
• EMC2 Solutions.
Virtualization:
• VMWARE Solutions,
• RED HAT Virtualization Solutions,
• HYPERV Solutions.
Infrastructure:
• HP Networking Solutions,
• HP Servers and Processing Solutions,
• Datacenter and Structured Wiring Solutions.
Software:
• Microsoft Software Licensing,
• Adobe Software Licensing.
Hardware:
Distribution of computer equipment, scanners and printers of the following brands:
• Hewlett Packard,
• IBM,
• Toshiba,
• Epson,
• Lexmark.
Human Resources
SOFTSECURITY LTDA. is backed by the most experienced professionals for the delivery the technology solutions that enable customers maximize their business potential. The Company's workforce consists of professionals specialized in the provision of consulting and management services, as well as the implementation of multiple technology solutions.
Clients
Among SOFTSECURITY's most prominent clients are:
• COLDEPORTES,
• CRUZ ROJA NACIONAL,
• NATIONAL POLICE,
• MINISTRY OF NATIONAL DEFENSE.
Soft Security Ltda.
Cra 32A Bis No. 30 - 53, Bogota, Colombia
+57 1 269 8731
+57 1 269 8731
info@softsecuritycorp.com