Last Update
September 13, 2016
Categories
Electrical, Electronics & Electro-optics
IT, Computing and Software
Services (R&D, training, engineering, consultancy, …)
STAR INTELIGENCIA Y TECNOLOGIA S.A., is a 100% Colombian company founded in 2004 as an answer to the needs of the market for high quality telecommunications equipment and services.
STAR INTELIGENCIA Y TECNOLOGIA, has managed to position itself as a company specialized in the development, distribution and maintenance and repair of innovative systems for the telecommunications industry (voice, data and video systems) and the computing, security and defense sectors as well.
STAR INTELIGENCIA Y TECNOLOGIA S.A. has consolidated its presence in the market through the provision of high quality products and services, as well as its evident commitment, ethics and honesty towards its customers. Every activity has been based on innovation and the permanent improvement of its business processes.
MISSION
The Company is dedicated to the design, development, implementation, maintenance and support of comprehensive high technology solutions, for private and governmental institutions, both nationally and internationally.
VISION
STAR INTELIGENCIA Y TECNOLOGIA has as a vision to establish itself in the Latin American region as an integrator, developer and manufacturer of high tech solutions for the security and defense sectors.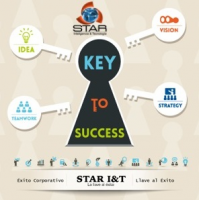 Contact info #1
mtavera@star-colombia.com
Av El Dorado # 68C 61 Of. 327-3, Bogota D.C., Colombia
Governmental Sector
Most of the products offered by STAR INTELIGENCIA Y TECNOLOGIA S.A. are aimed for the governmental sector, and can be classified into three categories:
Tactical Systems: STAR INTELIGENCIA Y TECNOLOGIA is the main distributor of tactical systems to renowned international companies, complementing their research or intelligence missions. These tools have been developed as a means to monitor and locate technology, such as: GSM (A5/2, A5/1), 3G, 4G, iDEN and Iridium, among others. The equipment can be adapted to customers' business requirements.
Monitoring Platforms: The Company provides technology solutions for the integration and unification of information and disseminated data, in order to make these data available to the user and then, through sophisticated and specialized tools be able to identify associations, links, relations or unknown and complex data that are difficult to be analyzed and identified.
Features:
o Online or offline location of one or several targets, through cartography.
o Reception and processing of a high volume of information (CDR format).
o Collection and analysis of multiple data (both structured and non-structured).
Undercover Vehicles: STAR INTELIGENCIA Y TECNOLOGIA S.A., is equipped with the necessary technology and knowledge to design and develop undercover vehicles for intelligence and security governmental organizations.
Private Sector
STAR INTELIGENCIA Y TECNOLOGIA, has three main product lines for the private sector, namely data fusion, video and software for research management, as describe below:
Data Fusion platforms: the Company has developed a platform aimed for intelligence and security organizations, with the support of advanced tools for audio and data collection, analysis, processing, interception and monitoring. The specialized tools help identify suspects and perform research activities in an efficient way.
Features:
o Cooperative environment,
o Security and integrity of information,
o Optimization of processes and work methodology,
o Generation of notifications,
o Search and compilation of data from different sources.
Video management: The Company has developed a platform for video management, which is ideal for the storage and real time distribution of video through the available network connection. "Horus", is a high technology platform developed in compliance with the relevant international standards.
Software for research purposes: STAR INTELIGENCIA Y TECNOLOGIA has developed an application for the support of work-related research activities, in order to guarantee the integrity of information, through digital certifications and biometric registrations.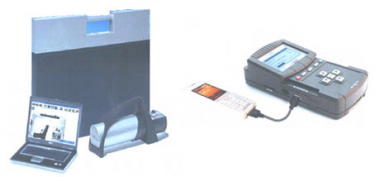 Star Inteligencia y Tecnologia S.A.
Av El Dorado # 68C 61 Of. 327 3, Bogota, Colombia
+57 1 427 0830
N/A
info@star-it.co