Last Update
September 13, 2016
Categories
IT, Computing and Software
Services (R&D, training, engineering, consultancy, …)
STRATOS GROUP S.A., was founded in 2006 in Medellin, Colombia, and is a company focused on the provision of strategic solutions, as its name suggests, that allow large companies to improve their productivity and profitability, meeting high standards of reliability and effectiveness. All this thanks to the implementation of the latest IT and communication tools.
The Company has three main areas of activity:
Project Management: Support in project development with the main purpose of implementing management tools and generating ideas for new projects that complement and increase customers' productivity.
Software Development Management: Development of business models for web applications or mobile devices implementing, among others, fuzzy logic systems, multiagent systems and client server applications.
Management of Real Time Information: Development of devices that allow to obtain valuable information that can be viewed in real time via web or mobile.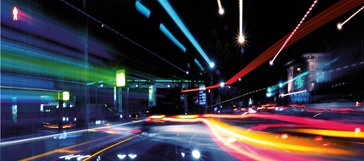 Contact info #1
ventas@stratosgroupsa.com
Calle 33 AA 82-33, Medellin, Antioquia, Colombia
Clients
Among STRATOS GROUP's most renowned clients are:
Transportation Sector:
• GM,
• TELEFONICA TELECOM,
• EXPRESO GIRARDOTA S.A.,
• MOCATAN,
• COTRANSA,
• IMBOCAR,
• SANTA ELENA TRANSACOOP.
Construction Sector:
• CONCONCRETO,
• AGREGADOS Y PREFABRICADOS DEL NORTE,
• CONSTRUCTORA CAPITAL,
• CONVEL,
• MUROS Y TECHOS,
• VIVIENDAS Y PROYECTOS,
• INGE CONCRETO,
• ARQUITECTURA Y CONCRETO.
Other:
• BOTANICAL GARDEN OF MEDELLIN.
Stratos Group S.A.
Calle 33 AA 82 33, Antioquia, Medellin, Colombia
+57 4 448 7474
N/A
info@stratosgroupsa.com