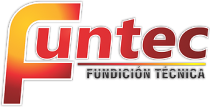 Categories
Metal Processing, Parts & Components
Services (R&D, training, engineering, consultancy, …)
FUNDICION TECNICA - FUNTEC S.A.S., is a manufacturer of spare parts for the general and sugar industry in the region of Colombia, namely steel, bronze and iron bars and bushings, in accordance with the international SAE, DIN, and ASTM standards.
MISSION
FUNDICION TECNICA – FUNTEC S.A.S. is a manufacturer of spare parts for the sugar and paper industry and provides technical support, according to the established international standards. FUNDICION TECNICA -FUNTEC S.A.S. is continuously improving production processes, in order to meet the needs and expectations of its customers, ensuring the technological development of the Company.
VISION
The Company's vision is become a market leader in the production of spare parts for the general industry in Colombia, using advanced technology and experienced personnel, in order to address the needs of national and international customers.
Contact info #1
cotizaciones@funtecltda.com
Calle 2 Transv. 4-64, Parcelacion Industrial La Dolores, Municipio de Palmira, Valle, Cali, Colombia
Spare Parts
FUNDICION TECNICA - FUNTEC S.A.S. manufactures steel, iron and bronze parts for the sugar, paper and general industry, namely:
Bearings,

Hydraulic Sleeves,

Transmission Bearings,

Boosters,

Pumps,

Motor Housings,

Sprockets,

Couplings,

Bushings,

Bars,

Scrapers.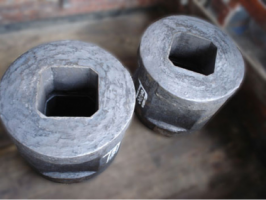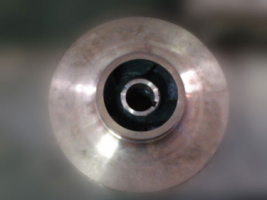 Product informational files
Machinery & Equipment
FUNDICION TECNICA - FUNTEC S.A.S.'s workshop is equipped with:
Industrial Lathes,

Milling Machines,

Brushes,

Radial Drills,

Boring Machines,

Measurement Equipment,

Welding Equipment,

Ensuring optimal results in the final products.
Clients
• Ingenio La Cabaña
• Payan & Cia, Talleres
• INGENIO PROVIDENCIA
• INGENIO DEL CAUCA
• INGENIO PICHICHI
• INGENIO CENTRAL TUMACO
• INGENIO LA CABAÑA
• INGENIO MARIA LUISA
• INGENIO CENTRAL CASTILLA
• INGENIO RIOPAILA
• INGENIO MAYAGUEZ
• INGENIO CARMELITA
• INGENIO RISARALDA
Fundicion Tecnica - Funtec S.A.S.
Calle 2  Transv. 4 64, Parcelación Industrial La Dolores, Municipio de Palmira, Valle, Cali, Colombia
+57 2 666 9112
+57 2 666 9517
cotizaciones@funtec.com.co