Last Update
April 15, 2020

Categories
Mechanical, Electro-mechanical, Hydraulic and Pneumatic components
Metal Processing, Parts & Components
Military, Tactical, Logistic Support Vehicles & related equipment
Services (R&D, training, engineering, consultancy, …)
FANAUTO S.A.S., is a company based in Bogota, Colombia. Since 1980, its main area of activity has been the manufacture of automotive spare parts. Over the years, FANAUTO has built a reputation in the metal-mechanic sector mainly for offering high quality automotive parts and customized solutions for several market sectors, including the transportation (railroads), the electrical and the construction sector, among others.
FANAUTO's products list includes:
Noise Suppression Systems/Brake Settings,

Brake Hoses,

Joints, Couplings and Inner Tie Rods,

Stabilizer Bars,

Miscellaneous: Bolts, Pedals, Dies, Bushings, Pins,

Clamps, etc.
Values
FANAUTO is a company widely recognized in the market for its high quality products and services.

The Company has the support of highly qualified human resources with experience in the sector.

The organization is socially responsible towards its employees, suppliers and customers.

The Company focuses on the upgrade of production processes in order to ensure high performance in terms of functionality, design and safety.

The know-how is reflected in the Company's production chain.
Contact info #1
Cl 15 Sur # 24A - 23, Distrito Capital, Bogota, Colombia
Contact info #2
Calle 15 sur #24D-23, Bogota, Colombia
Contact info #3
Calle 15 sur #24D-23, Bogota, Colombia
Inner Tie Rod - Tie Rod End
This component is located in the suspension system of the vehicle and its purpose is to transmit the movement from the steering wheel to the tyres. The quality of this component is very important as on it depends the durability of the part. It is considered a safety component and it is located inside a special cover that provides resistance to wearing.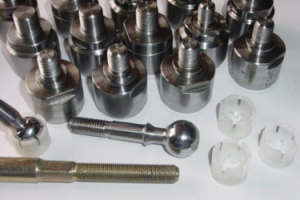 Brake Hoses
The brake hose is located in the hydraulic system of the vehicle, just before the brake calliper and its function is to channel the hydraulic brake fluid through the different tubes.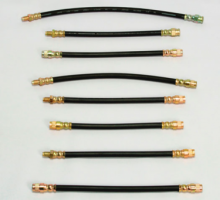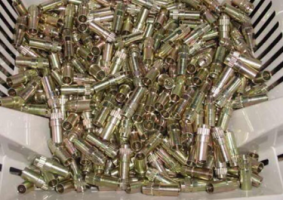 Stabilizer Links
The stabilizer link is part of the suspension system between the chassis and the stabilizer bar. This component must have the capability to transmit the movement to the chassis when the vehicle is in movement.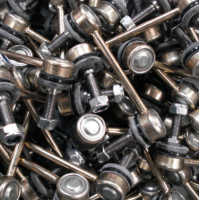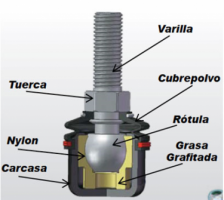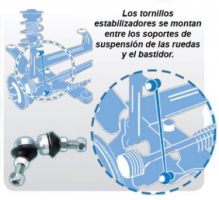 Anti-Rattle Springs
The function of the anti-rattle spring is to reduce the vibration and the noise resulting from the friction generated between the brake shoe and the brake pad. These springs need to undergo a thermal treatment in order to maintain their shape and withstand the heat generated in the braking system.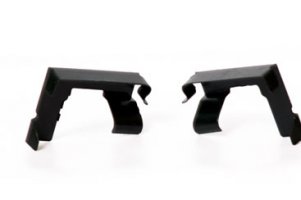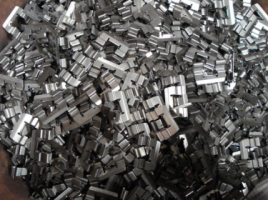 Fanauto S.A.S
Calle 15 SUR #24D 23, Bogota, Colombia
+57 1 361 3604
+57 1 361 3604
operaciones@fanauto.com.co