Last Update
September 18, 2018
Categories
IT, Computing and Software
COLVISTA S.A.S., is a Colombian technological company that provides installation, preventive and corrective hardware maintenance, helpdesk, outsourcing printing, document management, software development and project management services in information technology.
COLVISTA is situated in Bogota and has a long experience in the technological market. The company is certified under ISO 9001:2008 in marketing supply and information technology.
Mission
COLVISTA's goal is to continue being a strategic partner, helping its customers reach their goals through services and solutions that simplify and make more efficient its IT environment and business processes, focused on the operational excellence.
Vision
COLVISTA's main goal is to become the best technological option in Colombia and be acknowledged in Latin America as a solutions provider in the field of technology and business processes, with the ability to integrate quality and professionalism into the solutions it provides.
Values
Leadership: COLVISTA influences people and organizations by setting an example, as well as inspiring others.

Respect: COLVISTA recognizes the value, capabilities and diversity of people as the elements of personal and organizational growth.

Honesty: COLVISTA treats its customers and itself with honesty and respect.

Quality: COLVISTA is committed to excellence in both the results and the way it confronts them.

Innovation: COLVISTA constantly chooses new and better ways of manufacturing.

Teamwork: For COLVISTA, teamwork means mutual collaboration between the personnel and the clients in order to achieve the best possible results.
Contact info #1
Milton Hernan Chaparro Vanegas
El Dorado Ave. No 69 c 03 tower B 9th floor, Bogota, Colombia
IT (Information Technology)
COLVISTA is specialized in IT (Information Technology) and the use of computers and telecommunications equipment to store, retrieve, transmit and manipulate data.
Software Development Services
COLVISTA is equipped with qualified and experienced personnel in software development and has undertaken important projects for the government and private sector in proprietary and open platforms.

More specifically, COLVISTA offers:
Virtualization Services,
Custom Development Services,
Third Party Licensing Services.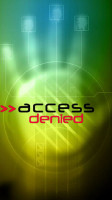 Information Security Services
COLVISTA offers information security services by providing a secure network environment and the best data protection solutions to its customers.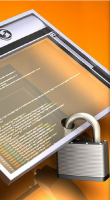 Professional Services
COLVISTA can provide professional services that satisfy the customers' needs through the innovative management and use of advanced technological products and tools.

More specifically, the company offers:
Maintenance Services (preventive or corrective),
Consulting Services,
Supervision Services.
Outsourcing Services
COLVISTA offers its clients high technological solutions in accordance with the IT markets' demand, as far as the scalability and security are concerned.

More specifically, COLVISTA offers:
IT Management Services,
Printing Services,
Support desk Services.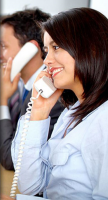 Archives & Records Management Services
COLVISTA offers archives and records management services in order to support document processes in the field of information technology.
Electoral Process
COLVISTA offers all the necessary human, logistic and technological support for the electoral process to be accomplished with transparency and opportunity. The company uses the most advanced systems for information processing and result consolidation.
Qualified Personnel
COLVISTA is qualified with a skilled engineering team, who is professionally educated. More specifically, the company employs 120 employees, among whom 70 are professionally educated and 50 have a technical knowledge.
Management & Investigation Development
COLVISTA can offer management and support services as follows:
Software project development,
Technical support activities,
Support through special preventing processes,
Special project management,
High quality management.
MAIN CLIENTS
Accion Social,
Superintendencia de Notariado y Registro,
Praxair,
AON,
Telefonica,
Asobancaria,
Registraduria Nacional del Estado Civil,
DIAN,
Fiduciaria de Occidente,
CAPRECOM,
Ministerio de Defensa Nacional,
ETB.
Colvista S.A.S.
CL 95 15 56, Bogota, Colombia
+57 1 485 5500
+57 1 210 9599
mchaparro@colvista.com