Last Update
August 29, 2018
Categories
Agricultural
Foreign companies representatives
Others
Safety International Co., has proudly stood the test of time since its founding in 1985. Started as a small but bold entrepreneurial concept has emerged to become one of Kuwait's most-shopped retailer of safety products backed by a central warehouse across the country of Kuwait. Safety International has become a growing network related to Industrial safety supplies with more than 500 well known brands in the industry, all available under one roof.
Safety International's competitive advantage is created through the power of the "Safety Team" which exemplifies its vision to create sustainable growth by being Kuwait's most trusted company related to Safety products.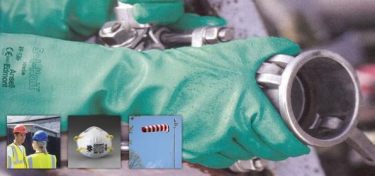 Safety International Co.
P.O Box 42208 Shuwaikh, 70653 Shuwaikh, Kuwait, Kuwait
+965 2 483 3959, +965 2 481 5746
sales@safetykt.com