Last Update
September 4, 2018
Categories
Metal Processing, Parts & Components
Military, Tactical, Logistic Support Vehicles & related equipment
INMEJOSA S.A.S., is a Colombian company situated in Bogota, whose corporate purpose is the production of metal parts for the automotive and appliance industry. From 1970 until today, INMEJOSA S.A.S. has manufactured metal parts for vehicles of different brands such as Chevrolet, Mazda, Mitsubishi and many others.
For the last 40 years, INMEJOSA S.A.S. manufactures auto parts, motorcycle parts as well as metal structures for the storage and transport of goods for the metalworking industry using different manufacturing processes.
INMEJOSA S.A.S. has been certified under ISO 9001 as well as ISO 14001 - Environmental Management System, which demonstrates its commitment and responsibility in preserving the environment.
Since the company manufactures parts for the automotive industry it obtained ISO/TS 16949, which guarantees the quality of the auto parts manufactured by the company, achieving increased customer loyalty and reliability.
MISSION
INMEJOSA S.A.S.'s mission is the manufacture of metal parts and accessories, created and assembled nationally and internationally, offering quality, high performance and competitive prices at the same time.
VISION
INMEJOSA S.A.S.'s vision is to meet and exceed customer expectations through the continuous improvement of the processes, the provision of high quality products and the promotion of welfare among its employees.
Among the quality policies of INMEJOSA S.A.S. are:
To meet and exceed customer requirements through the continuous improvement of the processes and the Quality Management Systems.

To implement, update and measure quality objectives periodically, so as to exceed customer expectations.

To promote the welfare of its employees through the training, motivation, competence and awareness in the development of their activities.
Contact info #1
+57 1 244 6180, +57 1 269 5891
Carrera 44 No 20A-90, Bogota, Cundinamarca, Colombia
CNC Punching Press Services
In addition to the products manufactured by the company, INMEJOSA S.A.S. also provides metal services for the metalworking industry, such as sheet metal bending and forming, as well as cutting steel services and MIG (Metal Inert Gas) welding services. This is because the company has both a competent staff and an appropriate conventional and CNC technology.
Advanced Machinery
INMEJOSA S.A.S. is equipped with modern machinery and high technology tools, ensuring that the products meet the optimum standards required by the industry:
CNC Hydraulic Press,

Conventional Stamping Machines,

Lathing Machines,

Milling Machines,

Welding Equipment,

Grinding Machines,

Bending Machines,

Leadwell T-5 Lathe,

CNC Toaster Oven.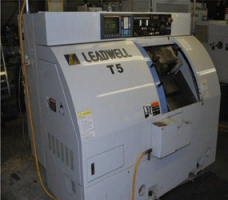 High Level of Expertise
With more than 40 years in the market, INMEJOSA S.A.S. benefits from the many advantages that come from having a highly skilled, experienced and qualified workforce in terms of work efficiency and developing new and innovative products. The company employs highly trained employees in the fields related to the manufacture of auto parts, motorcycle parts and metal parts for the general industry and this is one of the main reasons for its well positioning and recognition in the market.
Exportation
The organization has established an export market, sending its products to Ecuador and Venezuela, allowing customers to deal with economic fluctuations and local market demands.
Clients
Among the main clients of INMEJOSA S.A.S. are major automobile and motorcycle assemblers, as well as companies in the metalworking industry in general, such as:
General Motors Colombia,

General Motors Venezuela,

Hino Motors Colombia,

Incolmotos Yamaha,

Trimco S.A.,

Imequipos Imetan S.A.,

Matromol LTDA.
Inmejosa S.A.S.
Carrera 44 No 20A 90, Cundinamarca, Bogota, Colombia
+57 1 244 6180, +57 1 269 5891
57+1+244 6180
info@inmejosa.com