Last Update
August 29, 2018
Categories
Electrical, Electronics & Electro-optics
Environmental Technologies
Foreign companies representatives
Petrochemicals / Gas
Power Co., is a trading and contracting company registered in Kuwait. Since established in 1998, Power has specialized in the Contracting (design, supply, installation and commissioning) and Maintenance of Mechanical Engineering Works in construction projects (residential, commercial and industrial) like plumbing, fire-fighting systems, fuel systems, LPG-Gas systems, ventilation, etc. Recently it has expanded its business activities to include contracting, electrical works and HVAC system in construction projects.
The company also represents a number of international manufacturers of different petroleum equipment for petrol filling station and fuel storage & pumping systems.
Company's Main Services include:
Design, Supply, Installation, Testing, Commissioning of M.E.P. works and some other speciality systems in construction projects for residential buildings, commercial buildings, industrial and logistics facilities:
o Plumbing Works,
o Fire Fighting Systems,
o Electrical Works,
o HVAC Works,
o Ventilation Systems (smoke and ventilation, exhaust and fumes gases extraction, etc.),
o Fuel Storage and Dispensing Systems,
o LPG - Gas Storage and Distribution Systems,
o Lube Oil Storage and Distribution Systems, c/w garage equipment and piping works,
o Carwash & Water Reclaim Systems,
o Waste Water Treatment Plants,
o Compressed Air Systems.
Maintenance (Routine, Preventive & On-Call services):
o Fuel Storage & Dispensing Equipment,
o Fire Fighting Systems.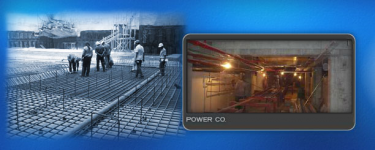 Power Co.
3rd Floor, Al Seddiq Tower, Shuahada Street, Sharq, Kuwait, Kuwait
+965 2 243 8920, +965 2 243 8930  
projects@powerengg.com