Categories
IT, Computing and Software
Services (R&D, training, engineering, consultancy, …)
SYSNET, is a software development company with over 13 years of experience in the software industry. The Company specializes in the development of high technology information systems and innovative software applications mainly for the health, commercial and industrial sectors.
The Company is dedicated to the design, development and implementation of software solutions in the Caribbean Region, adjusting to customer needs and expectations, as well as to the technological environment.
SYSNET is granted with ISO 9001:2008 International Certificate, for the analysis, design, development, implementation and marketing of software applications.
MISSION
SYSNET is committed to improving information management, through the development and implementation of robust, scalable and innovative software systems.
VISION
The Company aims to be recognized as a respected organization specialized in the provision of software solutions to healthcare, commercial and industrial organizations, continuously improving human resources and processes.
VALUES
Respect,

Responsibility,

Honesty,

Leadership,

Commitment.
Contact info #1
Urbanizacion Villa Sandra Sector 1 Mz C Lote 7, Cartagena, Bolivar, Colombia
Software Manufacturing
SYSNET is dedicated to the manufacture of information management software aimed at providing customized solutions at an organizational level, through the stages of analysis, design, development, implementation and technical assistance.
A preliminary analysis involves an in-depth client needs assessment. Then follows the designing process, along with the development stage which includes a software evaluation, in order to ensure product efficiency and reliability. Finally, the implementation process, involves product delivery and installation complemented by training sessions and technical support on product use.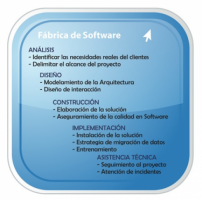 Information Management Services
SYSNET is offering information management services for all clinical-care activities in the health sector, allowing process management within the organization, from patient admission to financial management, using the SIOS software - information system for healthcare management.
SYSNET is also offering information management services through the use of GENOVA - information management system software. This software specializes in information management of small financial and accounting companies, using an easy-to-use module interface that facilitates navigation.
The Company is also offering information management services, using third party products, required for the management of technology organizations, including the latest versions of SQL Server, Windows Business, Windows Server, etc.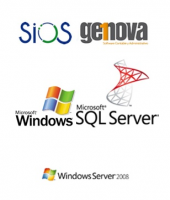 Training & Technical Assistance Services
SYSNET specializes in the provision of customer training courses on the products developed by the company. These training services include theoretical and practical sessions, so as to facilitate the proper use of the software tools.
In addition, SYSNET is offering remote or on-site technical assistance as needed.
Clients
Among SYSNET's most distinguished clients are:
CECAC - Centro Cancerológico del Caribe,
Centro de Cirugía Láser,
Children International,
Clínica Crecer,
Clínica Regional Planeta Rica,
ESE Hospital Local Cartagena de Indias,
ESE Popayán,
ESE Arboletes,
Fundación SerSocial,
Hospital Francisco Valderrama,
Hospital San Vicente de Paul,
ESE Hospital San Diego,
Hospital Universitario del Caribe,
Mutual Ser.
Sysnet
Urbanización Villa Sandra Sector 1 Mz C Lote 7, Bolivar, Cartagena, Colombia
+57 5 653 2910  +57 5 661 3900
N/A
info@sysnet.com.co