Last Update
February 22, 2022
Categories
IT, Computing and Software
Services (R&D, training, engineering, consultancy, …)
E-GLOBAL S.A., is a Colombian company founded by a group of engineers in 2000 and dedicated to the field of Information Technology and Communications. The Company specializes mainly in the supply of cost-effective and professional IT solutions, as well as technical support services.
The Company has been certified under ISO 9001:2008 Quality Management System by Bureau Veritas, ensuring provision of high quality technological services and effective interaction between all key business processes.
MISSION
E-GLOBAL S.A. aims to meet the needs of the information and communications industry in Colombia, by providing high quality technological solutions, supporting national businesses and ensuring return on investment.
VISION
The Company aims to be recognized as one of the best companies in the provision of information technology and technical support services in the Colombian market.
ORGANIZATIONAL VALUES
Integrity,
Adaptability,
Knowledge,
Customer orientation.
QUALITY POLICY
E-GLOBAL S.A. is an excellent provider of robust Internet Technology solutions that respond to customer needs with high quality, effectiveness and timeliness, a result of lifelong learning and focusing on exceeding client expectations.
Contact info #1
Sales & Marketing Manager
Calle 8B 65-191 Oficina 309, Centro Empresarial Puerto Seco, Medellin, Colombia
Outsourced & on Demand Technical Services
E-GLOBAL S.A. provides outsourced and on-demand services in technical and functional fields under practices that meet each client's unique needs.
Services on demand
E-GLOBAL S.A. is aware of clients business needs in the area of Information Technology and Communications and offers support and maintenance services on demand to companies that require on-site or remote assistance (by telephone and / or e-mail), so as to solve specific technical problems. More specifically, E-GLOBAL S.A. offers technical services, such as installation and configuration of applications and user tools, troubleshooting, workstation performance analysis, basic wiring, new workstations installation, workstation operating system updates and general user support, installation and configuration of LAN and WAN networks, network servers and communication systems, as well as network administration tasks.
Support Services
ITC Professional Services,

Diagnostic services,

Setup and installation of parts,

Software reinstallation and reconfiguration,

Service pack implementation,

Service re-establishment.
Maintenance Services
Service pack implementation,

Reporting and optimization recommendations.
Outsourced Services
E-GLOBAL S.A. is offering services, such as help desk, web tools (including hardware and software online inventory), professional outsourcing (including training, performance evaluation and client report services), applications and platform management (including communication and wireless network services).
Hardware & Software Supply
Given the importance of business information and recognizing its vulnerability due to the ongoing exchange of online content, E-Global S.A. has developed strategies and security policies, providing comprehensive security management solutions against multiple network threats:
Physical Security,

Network security,

Application Security,

User Security,

Process Security,

Risk Analysis,

Antivirus solutions,

Perimeter Security,

Wi-Fi Security.
Management Tools:
E-GLOBAL S.A. is equipped with software and hardware management tools for the diagnosis, monitoring, configuration and administration of Information and Communication Technology platforms:
Monitoring of critical variables,

Online inventory,

Use/performance reports and statistics,

Web tools,

Capacity planning,

Surveys,

Help desk.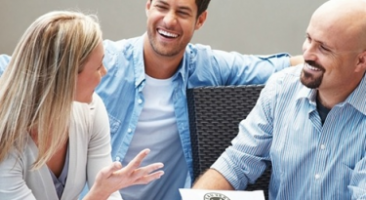 Clients
E-GLOBAL S.A. has a wide range of customers, among which are:
Bancolombia,
Metro de Medellin,
ARGOS,
Financiera DannRegional,
Manuel Uribe Ángel,
Universidad Católica de Oriente Antioquia,
Cooperativa San Pio X Coogranada,
Hospital Pablo Tobón Uribe,
Alcaldia de Rionegro,
CHOUCAIR,
Personal SOFT,
CORNARE,
Grupo de Inversiones Suramericana,
Grupo Consultoria,
Carmel,
Corporacion Universitaria Remington,
New Stetic,
Camara de Comercio de Medellin Para Antioquia,
Espumas Plasticas S.A.,
Medellin Convention & Visitors Bureau,
Industria Frotex,
Catolica del Norte - Fundacion Universitaria,
Ahora - Servicios Temporales,
Hospital San Juan de Dios,
Microempresas de Colombia,
SATRACK.
E-Global S.A.
Calle 8B 65 191 Oficina 309, Centro Empresarial Puerto Seco, Medellin, Colombia
+57 4 448 2616
info@e-global.com.co