Last Update
August 12, 2021

Categories
C4I, Communication Systems
Electrical, Electronics & Electro-optics
Radar, Sonar, Navigation, Targeting, Surveillance
VOXTIP S.A.S., is an IP telephony company dedicated to providing convenient internet-based telecommunications and messaging solutions. VOXTIP S.A.S. is headquartered in Medellin, Colombia and offers high quality long distance telephony and video telephony services based on the VoIP system technology.
The Company offers a wide range of innovative new services that leverage the ubiquity of the existing telephony infrastructure, the power of the web and the internet backbone, using proprietary technologies, in collaboration with key technology, marketing and financial partners.
VOXTIP S.A.S. is dedicated to the provision of consulting and technical support services, implementing high redundancy and failover servers, and specializes in the development of automatic operator systems. The Company's distributed software platform is designed so as to maximize reliability and resiliency, providing a way to extend consistent voice communications services to all employees and offices.
MISSION
The Company is allowing businesses to better communicate with clients and employees to work remotely and efficiently, by providing economical and effective telephone systems as well as the most cost-effective, technically advanced, and reliable solutions in the telephony arena.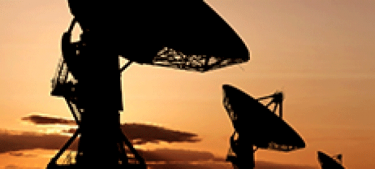 Contact info #1
samuel.vargas@voxtip.com.co
Calle 30A No 57 - 38, Medellin - Antioquia, Colombia
Consulting Services & Technical Support
VOXTIP S.A.S. performs consulting services, providing an analysis of the client company in order to identify the added value that can be obtained when implementing IP telephony systems, as well as analyzing the system's potential partial migration by integrating it with traditional telephony systems. The Company is also offering specialized support on IP telephony products installed by the company itself or third party companies, including IP devices, such as gateways, phones, laptops and access points among others.
Automatic Operator Services
VOXTIP S.A.S. provides automatic operator services able to interact with the caller using IVR - Interactive Voice Response technology that allows customers to interact with the client company's host system via speech recognition.
Features:
24 hour access,

CRM and ERP applications integration,

Integration and parameterization with the database (ORACLE, MYSQL and POSTGRESQL),

Development of Web Services to accommodate communication and operation of the related solution,

Establishment of the XML files based on the customer provided information and requirements.
Advanced Applications:
Appointment Scheduling,

Reminder systems for appointments, events and birthdays,

Mobile payment systems for taxi companies.
High Redundancy & Failover Servers
VOXTIP S.A.S. is able to install and configure IP Telephony systems under a high availability scheme, able to maintain operational continuity by invoking an auxiliary or secondary system when the primary system fails.
Voxtip S.A.S.
Calle 30A No 57 38, Antioquia, Medellin, Colombia
+57 (4) 578 54 45
info@voxtip.com.co