Last Update
March 14, 2022
Categories
Composites, Plastics & Rubber
Infrastructure, Construction & Civil Engineering
Metal Processing, Parts & Components
CORPACERO S.A., was founded in Bogota in 1961. The Company has been established in the international market within the last 20 years, and is dedicated to the import and processing of cold rolled and hot rolled steel sheets and pipes for the manufacturing and commercialization of metal mechanical products.
Since its founding, CORPACERO S.A. has been providing products and value-added services, giving its customers more possibilities, in terms of design, use of steel as a construction material and optimization of economic resources.
MISSION
CORPACERO S.A. is a leading company in the provision of practical and economic construction solutions, creating imaginative and ethical competition at the same time.
VISION
CORPACERO S.A. is a company in constant evolution, able to offer opportunities and generate security to its customers. A high sense of belonging and devotion to hard work has helped the Company reach and sustain industry-leading levels of growth and success among the companies of the Latin American metal mechanic sector.
Among the Company's achievements in sectors, such as the construction, infrastructure and general industry are:
Launching of the first galvanizing line in the country.

Manufacture of products for the infrastructure sector with the acquisition of the brand ARMCO and specialization in the development of such products.
Introduction and development of lightweight construction systems.
Introduction to the domestic market of the steel deck system "Corpalosa".
Structural development of Corpalosa 2" MAX.
Manufacture of structural tubing products.
Joint training programs with SENA, the Colombian Society of Architects and Camacol.
Design of the first Calculation and Structural Design software, Corpasoft, along with training sessions on how to use it.
Design and development of integrated structural systems.
Product line: plastic baskets and buckets.
CORPACERO guarantees that its products meet the requirements specified by NTC/ISO 9001:2000 and ICONTEC, allowing them to compete with any manufacturer worldwide.
Contact info #1
Cra. 68 N. 19-52, Bogota, Colombia
Structural Products
CORPACERO S.A. has an excellent structural products division that operates according to the specific requirements of each client.
Corpatecho and Corpalosa provide a durable, economic and architectural solution, ideal for the industrial and commercial sectors. CORPACERO's light steel profiles reduce structural weight, using a wall or drywall grid system and are suitable for all types of buildings.
ARMCO Products
CORPACERO's ARMCO product line includes products made of various materials of the highest quality, such as:
Corrugated metal pipes,

Crash protection barriers,

Galvanized steel poles and towers,

Tunnel liners.
ARMCO's product line is very innovative, allowing the replacement of heavy materials and requiring less labor time and deep excavations. In addition, all products are easy to transport and install.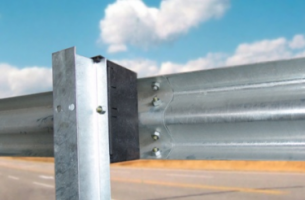 Integrated Structural Systems
CORPACERO S.A. has a select team of professional consulting engineers specializing in the design, planning, control and execution of steel structure projects, such as warehouses and shopping centers, among others.
Having the most complete portfolio in the market, the Company has achieved great national and international recognition. More specifically, CORPACERO is offering a wide range of premium materials: CR and HR steel sheets made of A36 steel, and W, IPE and HEA beams among others.
Plastic Products
CORPACERO S.A. is manufacturing plastic products, such as buckets and baskets from non-toxic, recyclable materials under customer request, primarily for storage of paint, ink, solvents, and food.
Advanced Software Technology
CORPACERO S.A. is equipped with advanced software for maximum accuracy in the execution of industrial metal structures.
Corpacero S.A.
Calle 73 N. 7 - 06 Piso 9 Edificio Metropolitan Tower, Bogota, Colombia
+57 1 446 4100
cliente@corpacero.com