Last Update
August 22, 2019
Categories
Infrastructure, Construction & Civil Engineering
Metal Processing, Parts & Components
Services (R&D, training, engineering, consultancy, …)
GERDAU, is a leader in long - carbon steel production throughout Colombia and the world and one of the largest suppliers of special long - carbon steels worldwide. The company has 45 thousand employees and an industrial presence in 14 countries, with operations in the U.S., Europe and Asia. GERDAU is the largest recycling firm in Latin America, transforming millions of tons of scrap into steel every year.
DIACO S.A., is a subsidiary company of GERDAU in Colombia. It has the country's largest iron recycling plant located in Bogota. Additionally, the Company has production plants in many Colombian cities and produces long-carbon steel meeting the Colombian Technical Standards defined by ICONTECT.
VISION
DIACO S.A. aims to become a global organization and a benchmark in the carbon steel production market.
MISSION
The Company's vision is to create added value for its customers, shareholders, employees and communities by operating as a sustainable steel business.
VALUES
Become the customer's first choice,

Safety above all,

Respected, engaged and fulfilled employees,

Pursuing excellence with simplicity,

Focus on results,

Integrity with all stakeholders,

Economic, social and environmental sustainability.
The Company works to identify different types of needs and to develop intelligent solutions. DIACO S.A. also carries out satisfaction surveys, establishes partnerships for product development, as well as customer relationship programs, in order to improve and define the priorities of each market sector.
DIACO S.A. understands that its suppliers are a fundamental part of being able to achieve its goals for quality, safety and excellence. Its partners are therefore carefully selected and are required to follow responsible practices, in relation to people and the environment.
SUSTAINABLE DEVELOPMENT
Sustainable development principles are very important to GERDAU and consequently to DIACO S.A. The Company believes that the economic growth is based on an ethically and socially responsible relationship with the environment and the entire population which involves, employees, customers, suppliers, shareholders, governments and the society.
Contact info #1
+57 1 351 3131 Ext. 203 103
Calle 99 No. 10 - 19 Apartment 5, Bogota, Colombia
Technical Assistance
DIACO S.A. counts with a professional technical team, specially designed to support its clients, engineers, architects, investors and project developers in their decision-making process, enabling their choice and optimizing resources. The process is carried out jointly through technical training on the products, as well as counselling and advisory services. This enables the user and his colleagues to develop better techniques on their professional practices, emphasizing on the key features of the products and encouraging mutual relationships.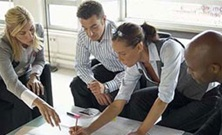 Fabricated Reinforced Steel Services
DIACO S.A. provides fabricated reinforced steel services, such as steel cutting and bending services, according to customers' specifications. GERDAU and DIACO S.A. are committed to meeting customers' needs, in addition to offering technical assistance by specialized engineers.
Carbon Steel Products
GERDAU and DIACO S.A.'s products are used in different industrial sectors, from civil construction to the general industry. The Company manufactures carbon steel products, such as:
Rebars,

Angles,

Smooth Rods,

Annealed Wires,

Flat Bars,

Squares,

U channels,

CA-60,

Ribbed Welded Mesh,

Profile T,

Rebar Coils.
Diaco S.A.
Calle 99 No. 10 19 Piso 5, Bogota, Colombia
+57 1 351 3131
N/A
ventas@diaco.com.co