Last Update
September 5, 2018

Categories
C4I, Communication Systems
Electrical, Electronics & Electro-optics
IT, Computing and Software
Services (R&D, training, engineering, consultancy, …)
TuXSTONe LTDA., founded in August 2001, is a consulting firm specializing in Information Technology (IT), communications and computer security solutions that are based on the integration of free and commercial platforms into corporate, private and public environments.
The Company is equipped with trained professionals, committed to providing real IT and communications solutions that exceed the needs of their clients.
MISSION
TuXSTONe LTDA. is a pioneer company in the implementation of ICTs. The Company provides comprehensive and innovative information and communication technology solutions, anticipating and exceeding the needs of their customers with the highest standards of quality, reliability and safety. TuXSTONe LTDA. is in constant technological development creating added value through knowledge and ongoing personal and professional development.
VISION
Within the next 6 years, TuXSTONe LTDA. aims to be at the core of innovation and technological development, creating trust and loyalty to employees, partners and customers and being a significant partner to technology businesses.
VALUES
Commitment,

Experience,

Confidence,

Quality,

Innovation,

Continuous improvement of processes,

Partnership.
Contact info #1
Emerson Alejandro Duran Rodriguez
Villacentro Comercial Center, Avenida 40 No. 16B-159 Of. 404, Villavicencio, Colombia
Consulting & Support Services
TuXSTONe LTDA. offers consultancy and support services in telecommunications and data transmission projects (ADSL, ISDN, Fiber Optics and Wireless Networks) and specialised technical assistance on network servers and UNIX platforms (Linux, AIX, FreeBSD, OpenBSD).
Furthermore, the Company provides support services via telephone, internet or on-site (by email, instant messaging and remote access tools) for solving issues related to systems configuration, standard software installation, operation of servers and commissioning services.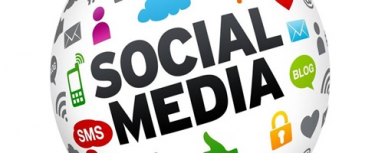 Communications & Connectivity Services
TuXSTONe LTDA. offers communications and connectivity services, namely intranet (Email, Instant Messaging) and Voice over IP services.
The IP PBX communications server provides a telephone switching system within the client company to manage IP calls among users of local lines and allow them to use a certain number of external phone lines. The IP PBX can also switch phone calls between VoIP and traditional phone users in a rather similar way to that of a conventional PBX.
With an IP-PBX server it is possible to build an integrated communication system that provides basic and advanced telephony and messaging services and lower investment and maintenance costs than these of a traditional platform.
Furthermore, the Company offers wireless Wi-Fi access by interconnecting wireless broadband antennas and installing and configuring a server and a software for access management.
Servers Installation
TuXSTONe LTDA. offers server installation and configuration services for internet and intranet connections:
Web Server - hosting – DNS,

Anti-spam and anti-virus email,

Instant messaging,

Security: Firewall - Proxy with content control feature,

VPN installation and configuration,

Server management via web,

Installation and configuration of network computers, routers, IDSLAMs (Cisco, Alcatel, C-COM, HUAWEI).
SBA: Software for the Management of Communication Equipment
SBA is a web based solution that helps users manage different kinds of equipment with the help of a flexible programming interface. The SBA system and is perfect for adapting each platform to the needs of the client's business.
Key Features:
CLI (Command Line Interface) replacement for different computer equipment,

Suitable for communications and networking equipment (DSLAM, PBX, routers, etc.),

Visual command programming interface,

Multiple users interface allowing the definition of associated privileges and rights,

Batch commands programming,

CLI support through serial port, Telnet and SSH,

SQL database, backend support,

Full integration with existing applications (e.g. customer information systems),

HTTPS protocol implementation,

Huawei DSLAM and Mini DSLAMs,

Alcatel DSLAM,

Ccom DSLAMs.
Software for Managing Automotive Fines
TuXSTONe LTDA. has developed an information management system that permits users to import details related to automotive fines using flat files, and thereafter manual processing is performed.
The system permits users to input the payment and generate a receipt, making the corresponding calculations or discounts.
The system has mechanisms to allow the production of flat files to be sent to the corresponding authority.
The software ensures security of information, produces reports and displays details for the registered fines.
The software is developed using web technologies that allow for remote consultations via internet and it is suitable for payment arrangements made by users.
CAMPUS: Academic Information System
CAMPUS is an academic information system that streamlines critical processes within the department of registration and academic records.
The software has modules for:
Information Management,

Registration Management,

Study Plan Management,

Audit Management,

Report Management,

Financial Management (i.e. loans, scholarships and additional payments, online payment, etc.),

Certificate Generation,

Timetable Management,

Announcements/Notes.
Statistical Information System
This system is developed by implementing the methodology and platform for accessing and managing information via the internet. The operation scheme is based in the design of the various components:
Metadata Design: The system allows the administrator to configure the data structures that will be used to power the platform. Thus, data collection formats and online templates are constructed to collect data from different institutions.
Design of Queries: The system administrator can build the elements of the templates that will be used by the end users to refine their queries and can also set basic query parameters and group the results depending on the needs of the end users.
Report generator: A component that automatically handles the reports that can be downloaded in various formats (PDF, CSV, XLS, XML).
Graphics Generator: This module allows users to produce different types of statistical graphs that can be printed, downloaded or simply be viewed online.
User Graphic Interface: All modules are assembled into an interface that adapts to the needs of the end users featuring query templates, templates for uploading data in CSV and XLS formats, manual data registration templates, etc.
Clients
Among the various clients of TuXSTONe LTDA. are institutions and organizations, such as:
Provincial Government of Meta,
Departamental Comptroller of Meta,
Institute of Tourism of Meta,
Institute of Sport of Meta,
Municipality of Granada,
Municipality of Castilla la Nueva,
Municipality of Puerto Rondón,
Municipality of Orocué,
Villavivienda,
Institute of Transit of Villavicencio,
Departamental Hospital of Granada,
Telecommunications Company ETB, Empresa de Teléfonos de Bogotá Regional Llanos Orientales,
Power Authority of Meta ESP,
Aguas de Castilla,
Gases de Cusiana,
Teleorinoquia ESP,
Escarsa ESP,
FENALCO Meta y Llanos Orientales,
Villavicencio Chamber of Commerce,
Aceites Manuelita S.A.,
Procearroz S.A.,
Pastos y Leguminosas Ltda.,
Cine Multiplex Villacentro,
News from Villavicencio.com,
Confecoop Llanos Orientales,
Corporación Universitaria del Meta,
Corporación Cultural Llanera CORCULLA,
Construye BGR Ltda.,
Inversiones Rodas Constructores,
Consorcio BM SAS,
Wood Group Colombia,
GEMLAB Est - Liechtenstein.
TuXSTONe Ltda.
Villacentro Comercial Center, Avenida 40 No. 16B-159 Of. 404, Villavicencio, Colombia
+57 8 672 5050