Last Update
September 13, 2016
Categories
C4I, Communication Systems
Electrical, Electronics & Electro-optics
IT, Computing and Software
Other Aerospace, Defence and High Technology related companies
SYSOLTECH S.A.S., is a Colombian company located in the city of Villavicencio with over 9 years of experience in the provision of computing and communications solutions that meet the needs of its customers. Within SYSOLTECH S.A.S.'s portfolio are products and services for the different business units of the client company, namely:
Systems Services,

Hardware & Software Supply,

Office Furniture Supply, and

Smart Spaces Design.
The Company employs a highly qualified team of professionals committed to meeting the needs and expectations of its customers, with innovative products and services, in compliance with the highest quality standards and using technology tools that help improve productivity.
Mission
SYSOLTECH S.A.S. offers innovative technology products and services using the best technology tools available in the market to provide customers with advanced solutions that increase business productivity and efficiency.
Vision
The organization aims to be a leader in the market in the provision of comprehensive technology solutions that fully satisfy the needs of its customers, staying at the forefront of innovative trends.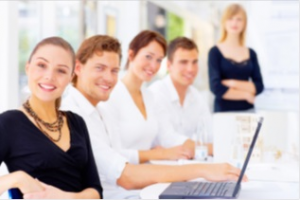 Contact info #1
Maria Alejandra Guerrero Diaz
maguerrerod@sysoltech.net
Carrera 49 N0. 11 a-45 Torres de San Juan Bloque 6 Interior 101, Villavicencio, Meta, Colombia
Systems Services
SYSOLTECH S.A.S. offers high quality services related to computing, network and communications systems, namely:
Technical support packages,

Preventive and corrective hardware and software maintenance (diagnosis and repair),

Help desk support,

Data recovery using a specialized software,

Wired and wireless networks,

Network connectivity solutions,

Design and assembly of computing accessories,

Optimization of computing resources,

Server installation and configuration,

Surveillance systems installation.
Design of Intelligent Spaces
SYSOLTECH S.A.S. has the knowledge and technology to create intelligent spaces. Professionals in the areas of interior design, architecture and systems engineering undertake projects that meet customers' needs. Intelligent spaces combine sophistication, comfort and functionality.
Features:
Command and control centers,

Cabling management systems,

Power distribution systems,

Voice, data and image distribution systems.
Sysoltech S.A.S.
Carrera 49 N0. 11 a 45 Torres de San Juan Bloque 6 Interior 101, Villavicencio, Meta, Colombia
+57 8 668 2425
N/A
info@sysoltech.net