Last Update
August 23, 2018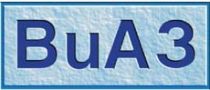 Categories
Aircraft, Helicopter, UAV, Spacecraft & related equipment
Engines, Propulsion, Power Generation
Maintenance Repair Overhaul and Logistics Support
Metal Processing, Parts & Components
The State Enterprise Vinnytsia Aviation Plant, founded in 1961, is a part of state concern Ukroboronprom, and repairs airplanes, helicopters, engines, and recently agricultural machinery.
Repair of engines: M14V26, M14P, ASH-62IR, APU RU-19A-300, AL-62 and P-26 and Ka-26 gearboxes
Repair & Overhaul of aircraft: An-2, Yak-18T, Yak-52, Ka-26, Mi-2
Repair of: APU RU 19A-300, ASH-62IR, H2000-0
Aircraft and helicopters complete repair cycle, from disassembly to testing and delivery to the customer
The Plant is certified by the Department of Air Transport of Ukraine, for the repair and maintenance of the specified aggregates, as well as by the Russian Federation for the repair of its aircraft.
Vinnytsia Aviation Factory "ViAZ"
7, Chehova Str., 21034, Vinnytsia, Ukraine
+ 38 (0432) 26 17 30
+38 (0432) 38 02 83
viaz@svitonline.com