Last Update
September 13, 2018
Categories
IT, Computing and Software
Services (R&D, training, engineering, consultancy, …)
Founded in 2001, BITES Aerospace & Defence is a global software development company at the forefront of simulation training solutions for military and civilian organisations and is a trusted entity especially in the Computer Based Training (CBT) solutions, virtual maintenance training systems and augmented reality applications. BİTES develops high-fidelity, cost-effective technologies for tactical military training and applies game-based technologies to a range of breakthrough, military-specific training and simulation software products.
BİTES portfolio covers a wide range of products to include Next-Generation Computer Based Training Systems & Synthetic Environments, 3D Virtual Maintenance Trainers, Low-Cost Synthetic Training Aids & Hardware Components, Advanced Training Management Information Systems & Mission-Planning & After Action Review (AAR)-Debriefing Software Solutions and a game-engine driven image generator for all kinds of virtual training applications. BITES incorporates all converging technologies to enable greater use of integrated solutions in training exercises, greater flexibility in adapting systems to new threats and requirements, and an increased ability to customize training programs to the specific requirements of various end-users. BİTES continually seeks out new technologies and related solutions to ensure its customers receive the highest capabilities at reasonable prices and on time.
BITES satisfied all goals for Capability Maturity Model Integration (CMMI) Maturity Level 3 during CMMI Level-3 Development v1.3 SCAMPI-Class A appraisal by Carnegie Mellon University Software Engineering Institute (SEI) in March 2013. BITES processes are proved to be compatible in international Software Engineering area by SEI which is independent and authorized institution to certify for CMMI certification. BİTES holds also ISO 9001:2008 Quality Management System certificate and National Secret & NATO Secret classified site security certificates.
Software Development - Avionic Software Development; Embedded Software Development; Image & Audio Processing; Debriefing / After Action Review / Mission Analysis Tools; Logistic System Software Solutions; Gis Software Solutions; Management Information Sys. App.
Interactive Media Instruction - Computer I Web Based Training Systems; Virtual Maintenance Training System; Part Task Trainers.
Simulation & Simulator Development - Synthetic Training Devices For Vehicles; Maintenance Trainers; Embedded Simulations; Satellite & Space System Simulators.
Services - Satellite Data Acquisition And Processing; Engineering & Consultancy Services; Synthetic Environment & 3d Model Development.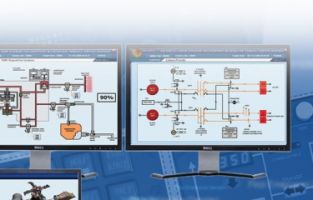 BITES Aerospace & Defence
Mustafa Kemal Mah. Dumlupınar Bulv. No:280/G Kat:4 No:14 PK. 06530 Çankaya, Ankara, Turkey
+903122101256
+903122101258
bites@bites.com.tr