Last Update
September 29, 2022
Categories
IT, Computing and Software
Services (R&D, training, engineering, consultancy, …)
Training & Simulation
Adacel is a leading developer of advanced simulation and control systems for aviation and defence. The company operates in the Global Aerospace Systems market including operational Air Traffic Management, Airport and Air Traffic Control Training, and Airborne Vehicle Systems.
Within this market space, Adacel focuses on three converging knowledge domains, real time software, simulation and voice activated control technology. Adacel's leadership position is derived from their focus on these three complementary domains and their ability to create innovative products and solutions for the markets they serve.
The company is the premier supplier of air traffic control simulation solutions, providing simulators for the training of air traffic controllers in both civil and defence environments and for research, planning and modelling of air traffic procedures.
Adacel is also a world leader in real-time, mission critical, satellite-based air traffic management automation software. Adacel's Aurora platform supports all air traffic domains including oceanic, en-route, approach and tower.
Adacel's third leadership position is in the emerging markets of intelligent speech-driven systems for cockpit and simulator automation. Applications include the full spectrum of aircraft from the Joint Strike Fighter speech-driven cockpit to General Aviation aircraft and un-manned Aerial Vehicles. The company also installs ATC in a Box (ATCiB) in customer's flight training simulators. This simulator enhancement allows pilots to train in a fully realistic ATC environment.
Through technological leadership and customer commitment, Adacel has built an international reputation for its products and services and has been awarded some of the most prestigious programs in its fields.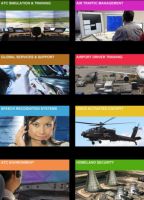 Adacel
29/3 Westside Avenue Port Melbourne, Vic, 3207, Melbourne, Australia
+61 3 8530 7777
+61 3 9555 0068
info@adacel.com