Categories
Other Aerospace, Defence and High Technology related companies
Analox Military Systems (AMS) is part of the Analox Group, a specialist producer of gas monitoring systems for hostile environments. AMS was created in 2011 specifically to meet the requirements of the military market.
Submarines - As an active participant in the submarine escape and rescue community since 1997, Analox has extensive experience in designing and manufacturing submarine atmosphere monitoring systems. These adaptable technologies find applications not only in escape and rescue but also in systems which are used for special operations diver deployment and routine gas analysis.
Diving - Analox Military Systems, has developed and supplied unrivalled gas analysers for military diving for over thirty years. They offer the optimal choice of analysers for air and saturation divers in a number of fields including: police diving, army diving, navy diving as well as offering a bespoke design capability.
Compressed Breathing Air - Compressed breathing air is used in a variety of military applications including: firefighting, diving, medical decompression and emergency breathing air.
Air - Analox Military Systems can offer a wide range of gas analysis solutions to the military air sector. As well as gas analysers for hypobaric chambers, they can provide products for monitoring the air quality within aircrafts.
Land - Analox Military Systems can offer a range of functionally safe systems to monitor breathing air in armored vehicles, bunkers, citadels and safe havens.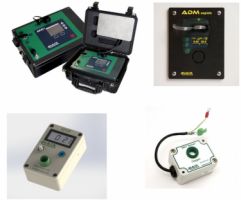 Analox Military Systems Ltd
15 Ellerbeck Court, Stokesley Business Park, North Yorkshire, TS9 5PT, Stokesley, United Kingdom
+441642711400
+441642713900
analoxams@analox.net