Last Update
August 22, 2018
Categories
Composites, Plastics & Rubber
Metal Processing, Parts & Components
Arex was established over 20 years ago from the tool department of former Iskra company.
Arex was tool-making oriented at first, but later started shifting more and more from manufacturing unique products towards mass production of its own tools.
By additional investments into infrastructure and machinery and by intensive employment of new professionals the company has managed to make a step forward in recent years and are now able to offer:
Development of smaller products made of plastic, metal or a combination of both, according to customer's specifications,
Prototype manufacture of their own tools, testing and modifying prototypes,
Making tools for serial manufacture,
Serial manufacture with modern CNC machines.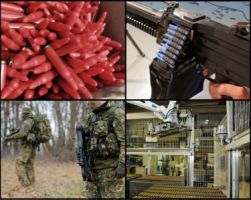 Arex d.o.o. Šentjernej
Trubarjeva 7, 8310, Sentjernej, Slovenia
+38673933475
info@arex.si