Last Update
September 29, 2022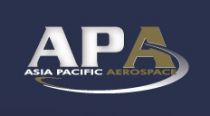 Categories
Engines, Propulsion, Power Generation
Maintenance Repair Overhaul and Logistics Support
Asia Pacific Aerospace (APA) , a privately owned Australian SME, specialises in the maintenance repair and overhaul of small to medium gas turbine engines. APA is a Rolls-Royce Authorized Maintenance Repair and Overhaul Centre (AMROC) as well as an Authorised Maintenance Organisation (AMO) to the Australian Defence Force providing, a comprehensive range of engine MRO services and logistics support to operators of: General Electric T700 Engines; Rolls-Royce M250 Series Engines; Honeywell LTS101 Series Engines; Aircraft Logistics and Spares Support.
With strategically located maintenance and service centres, Asia Pacific Aerospace has facilities located in Australia, New Zealand and Singapore providing increased support to operators in the Asia Pacific region. Containing two (2) computer controlled engine test cells which support a range of engines including the Rolls-Royce M250 Series Engine, the Honeywell LTS101 Series Engine and the General Electric T700 Engine, APA has one of the most modern, purpose-built maintenance facilities in Australia region. The test cells supporting the GE T700 and the Rolls-Royce M250 are both OEM correlated.
Accreditations: Authorized Rolls-Royce Maintenance Repair and Overhaul Center (AMROC); Civil Aviation Safety Authority (CASA) CAR 30 Certificate of Approval; European Aviation Safety Agency (EASA) Part 145 Approval Certificate; DGCA Indonesia Part 145 Certificate of Approval; DCA Malaysia Certificate of Approval; Civil Aviation Administration of China (CAAC) Maintenance Organisation Certificate; ISO9001:2008.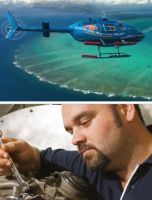 Asia Pacific Aerospace (APA)
750 Macarthur Avenue Central, QLD 4008, Pinkenba, Brisbane, Australia
+61 7 3632 7600