Last Update
June 21, 2023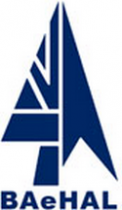 Categories
Aircraft, Helicopter, UAV, Spacecraft & related equipment
Electrical, Electronics & Electro-optics
IT, Computing and Software
Radar, Sonar, Navigation, Targeting, Surveillance
Ships, Vessels, Submarines & related equipment
Training & Simulation
Established in 1993 in Bangalore BAEHAL SOFTWARE LTD., provides IT solutions and services to the Aerospace, Defence, Transport and Engineering Industry. BAEHAL is built on the strength of its parentage to deliver world-class IT solutions for clients across the world.
Flexible, high quality, cost-effective IT solutions are offered to customers for both onsite and offshore services.
BAeHAL Software Ltd.
HAL Estate, Airport Lane, Airport Road, Bangalore, India
+91 802 522 5418, +91 802 522 6332
+91 80 2522 0915
marketing@baehal.com