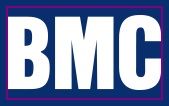 Categories
Military, Tactical, Logistic Support Vehicles & related equipment
Services (R&D, training, engineering, consultancy, …)
BMC Otomotiv is one of the main producers of commercial and military vehicles in Turkey.
The company can offer design, R&D, engineering, production, sales and after sales services and since its inception it has manufactured over 300.000 vehicles. They produce over 700 configuration vehicles, spare parts, engine, casting pieces and export to over 80 countries mainly European Union Members.
DEFENCE INDUSTRY
BMC defence industry products are certified with "ISO 9001 Quality System" and "AQAP-2110 Quality Assurance Requirements for Design, Development and Production for NATO" certificates. BMC has gained the title of "Company Manufacturing in NATO Standards"; and is a registered company of NSPA Source Mailing List, the list of the companies allowed for sales of supplies to NATO countries.
BMC has the "NATO Secret" and "National Secret" Classified Facility Certificates, and is given the "Production License" by the Turkish Ministry of Defence.
Armoured Vehicles - BMC KIRPI MRAP (Mine Resistant Ambush Protected Vehicle); BMC Multi – Purpose Armoured Vehicle.
Tactical Wheeled Vehicles (WTV) - BMC-EFE(4X4) 2,5 Ton TWV; BMC 245-16 P (4X4) 5 Ton TWV; BMC 380-26 P (6X6) 10 Ton TWV.
Logistics Support Vehicles - The list of logistic support vehicles produced by the company include: Aircraft Refuelers; Fuel Tankers and Land Platforms Refuelling Tankers; Tow Trucks; Fire truck with portable ladder – Cr-Ni Stainless Steel or ST-37mild streel tank body; Water Tanker – Cr-Ni Stainless Steel or ST-37 Mild Steel Tank Body; Sewage Trucks; Frigorific Vehicles; Garbage Trucks with Hydraulic Compression; Dumper Trucks; Riot Control Vehicles.
Special Vehicles - BMC non-standard vehicles, which are required by the Governmental entities, agencies and other customers, are produced in accordance with the feasibility studies performed.
BMC Otomotiv Sanayi ve Ticaret
Oruç Reis Mahallesi Tem Otoyolu Atış Alanı Mevkii Tekstilkent Caddesi No:12, Koza Plaza A Blok 4.Kat No:1004, Esenler, İstanbul, Turkey
+902124380430
+902124380435