Last Update
September 13, 2018
Categories
CBRN Equipment
Electrical, Electronics & Electro-optics
IT, Computing and Software
Bruhn NewTech's core business is the development of CBRNe Information Management software and Sensor Connectivity Management software and hardware. The company has a team of specialist personnel including Software Developers, Defence and Public Safety Practitioners and CBRNe Subject Matter Experts.
Based on more than 28 years of CBRN domain experience, Bruhn's specialist skills are focused on the development and provision of highly effective CBRNe Incident Management Decision Support Tools, targeted specifically to address the challenges of both conventional and asymmetric threats.
Bruhn NewTech's core products are:
CBRNe Information Management Software - Operational Software that includes the prediction, warning and reporting of CBRNe hazards.
Sensor Connectivity Management Hardware - Hardware components that allow the connection of multiple sensors on a range of different platforms.
Sensor Connectivity Management Software - Applications that provide sensor connectivity to multiple sensor types and brands in a single effective display.
Bruhn NewTech's CBRNe Information and Sensor Management software and hardware solutions are in operational use with over 90% of NATO countries plus multiple NATO Partnership for Peace and Global Partner countries.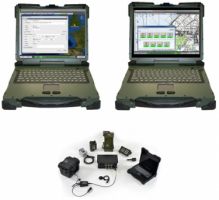 Bruhn NewTech A/S
Vandtaarnsvej 62A, 2860 Soeborg, Soeborg, Denmark
+4539558000
info@newtech.dk