Last Update
September 29, 2022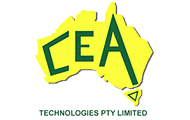 Categories
C4I, Communication Systems
Radar, Sonar, Navigation, Targeting, Surveillance
CEA Technologies was established in 1983 by two former Naval Officers with a goal of creating a centre of excellence for the design and support of systems for the Australian Defence Force. From the outset, CEA Technologies was based on the provision of uncompromising design principles and robust through life system support, this philosophy became an enduring driver of CEA's business.
"Solutions with Commitment" was established as a pivotal tenet of CEA practices and remains the company's primary driver in business conduct ensuring that the company continues to be at the forefront of innovation. Throughout its brief history CEA's achievements have continued to accumulate resulting in the company growing to become an internationally recognised, world-leading radar and communication systems supplier.
The company continually endeavours to expand its reach into the international market and successfully exports to the USA, Europe, the Middle East and Pacific countries. A steady and continuous corporate growth has resulted in a corporate staff of almost 400 people located across its four facilities in Australia (Adelaide, Canberra [HQ], Melbourne and Perth) and one in the USA.
One of the company's greatest achievements came about in November 2010 when CEA delivered to the Royal Australian Navy (RAN) a world first - the first fourth generation Active Phased Array Radar (PAR) System to be brought into service anywhere in the world.
CEA Technologies specialises in the design, development and manufacture of advanced antenna, radar and communications solutions for civil and military systems in land, maritime and air environments. The application areas include maritime surveillance, vessel traffic management, military communications, data fusion and active phased array radar. Related products and services offered include:
PHASED ARRAY TECHNOLOGIES: CEA's phased array technologies provide modular, scaleable phased array products suitable for use in the maritime and land environments. Specifically, the CEAFAR Active Phased Array Radar provides multi-function Simulation Digital Beam Forming (DBF) radar capability able to perform 3D volume search, surface search, fire-control support, target classification in demanding, cluttered and jamming environments, while the CEAMOUNT Active Phased Array Illuminator performs target illumination and missile uplink for multiple simultaneous semi-active homing missiles. The CEAMOUNT Active Phased Array Radar Illuminator can be configured as a mechanically trained face or a fixed multi-face solution.
CONTINUOUS WAVE ILLUMINATORS FOR SHIP SELF DEFENCE: The Solid State Continuous Wave Illuminator (SSCWI) is a high powered solid state transmitter to provide semi-active missile air target illumination. The SSCWI uses broad-band solid-state power amplifiers and features a sophisticated control and monitoring system including remote maintenance and access options.
SOFTWARE: CEA develops software systems for embedded and stand alone applications. These include capabilities for signal processing, command, control, data fusion, system modelling, simulation, remote sensor network management and communications. CEA's integrated and system software development capability provides timely and efficient solutions.
SUPPORT: CEA Technologies has many years experience in maintaining systems in the factory and the field across a wide range of products, and has a Customer Support Section to provide direct servicing and maintenance to its customers. The supported systems include a wide variety of communications and radar products, and the computing technology associated with their applications.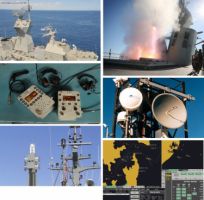 CEA Technologies
59-65 Gladstone Street, Fyshwick, ACT 2609, Canberra, Australia
+61 2 6213 0000
+61 2 6213 0013
cea@cea.com.au